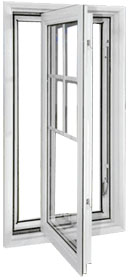 The Casement Windows are an interesting addition to a home décor. They can be placed anywhere right from bedroom to living room offering a beautiful view. Enhancing the warm radiance of a home, these windows are complimented by elegant white vinyl frame. The casement window is an ideal choice for any season because it allows lot of air into the room which will make you feel fresh anytime. These windows are triple sealed and their weather-tight design ensures maximum heat retained inside the room maintaining energy efficiency. During the warm weather the same window provides optimum ventilation with 90 degree rotation feature also helping in cleaning activities.
Advantages of Casement Windows
There are quite a few advantages to have a casement window. They are the perfect blend of functionality, aesthetics and practicality. The casement window can add charm to any new or old home in the Greater Toronto Area. The casement windows are stylish and extremely flexible and hence allow you to have a fantastic view of your garden outside. Since these windows can be cranked outside it is easy to clean them and also enjoy maximum ventilation. In fact, the ones made in vinyl frame can be placed anywhere and particularly in areas like closets, cabinets, counters and sinks. These are areas where it is generally hard to reach out. Casement windows are the best choices for these. Casement windows are the best options when it comes to security of your home. All our windows are equipped with exclusive top quality ROTO hardware.
A vinyl casement window is easy to operate and hence you have the best of style and elegance with easy operation. Not only are the windows easy to operate, they are easy to install as well. All our products come with warranty and our professionals are knowledgeable and install the windows easily. Our manufactured products are high quality and low maintenance.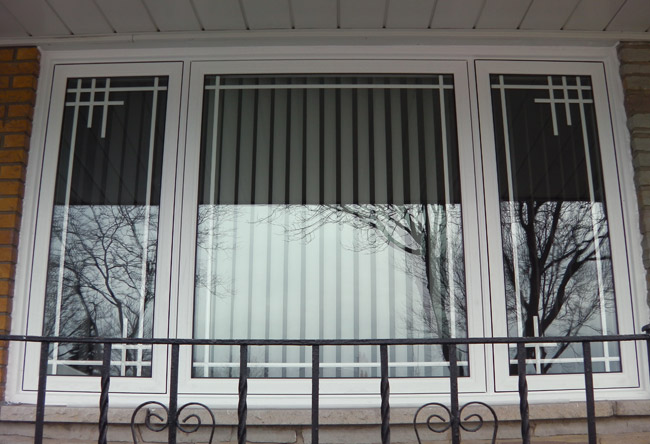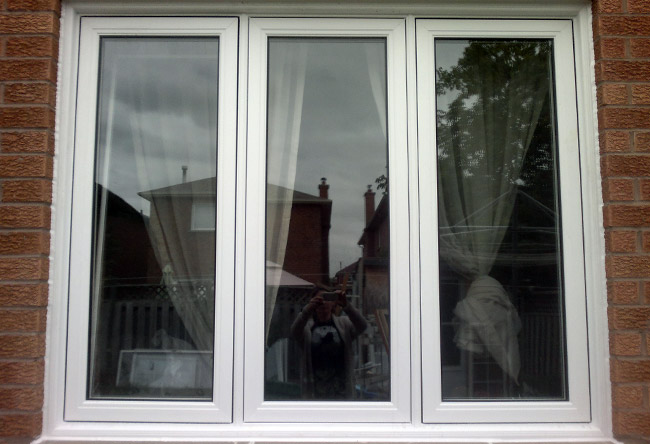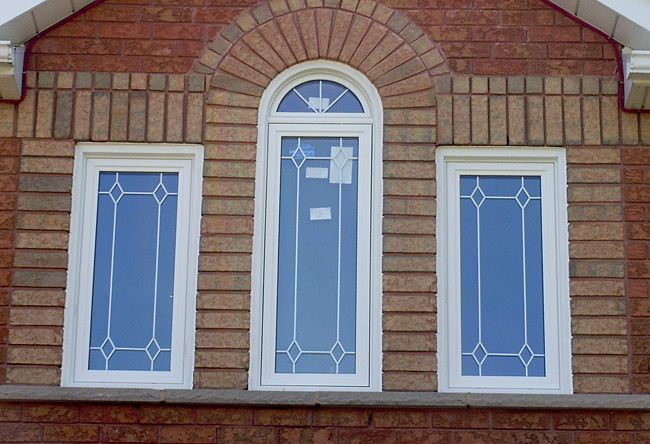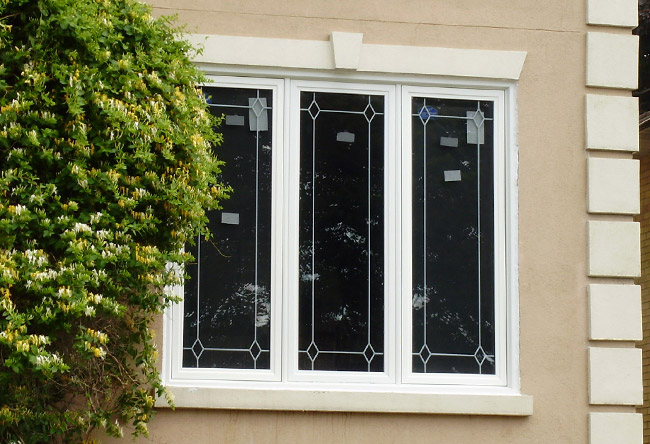 FEATURES
Multichamber Windows.These windows are made from an exclusive, 100% uPVC powder compound that is entirely lead-free. This special compound gives the system a better resistance to impact and discoloration. The windows are maintenance-free and will not crack, blister or warp. Learn more>>>.
Triple Glazed Argon
3mmClr / Argon 90 / 4mm LowE
LOF S#3,5
Overall U-Value: 1.41
SHGC (Solar Heat Gain Coefficient): 0.38
Visual Transmittance: 0.40
Energy Rating: 31

Double Glazed Argon
4mmClr / Argon 90 / 4mm LowE
LOF S#3,5
Overall U-Value: 1.60
SHGC (Solar Heat Gain Coefficient): 0.45
Visual Transmittance: 0.47
Energy Rating: 31
Triple Glazed Krypton
3mmClr / Krypton 90 / 3mm LowE
LOF S#3,5
Overall U-Value: 1.18
SHGC (Solar Heat Gain Coefficient): 0.39
Visual Transmittance: 0.40
Energy Rating: 36