Entry Doors
Jeff Mitchell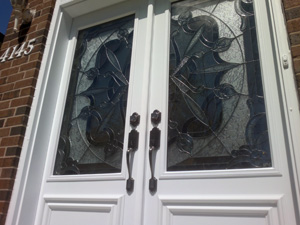 ENTRY DOORS – ADD CHARM AND SOPHISTICATION TO YOUR HOME ENTRANCE.
Is it the high-time to replace the entry doors in your house or office? Are you looking for the best solution in Toronto willing to get the highest-quality doors saving money?
Look no further! Total Home Windows and Doors will become the best helping hand in this situation.

When choosing the new doors you should take into account a range of various features. For example, you should not only think over the appearance but make sure that the doors you want to install are functional, safe and durable. Such exterior doors in Toronto may be found at Total Home Windows and Doors with no doubt.
Our team of professionals is ready to accept and process any order, no matter which peculiar type of doors you choose. Even if you can't make up your mind which type of doors to pick up, we will gladly give you useful advice, taking into account all your special requirements. Our company can provide you with doors of any color as well as of unique style and design.
If you'd like to take a look at existing doors samples, please feel free to browse our site's gallery. If you have some peculiar questions you can contact us right away! Our experts will be glad to provide you with helpful advice, to answer your questions and explain any issue that may appear.
Total Home Windows and Doors is the company which is always open to its clients, both regular and potential. Our products are one of the best on the market always being distinguished by top quality and pleasant-to-the-eye appearance.