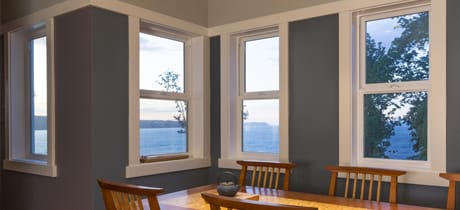 Total Home Windows and Doors provides window replacement services in Hamilton, Ontario:
We understand what it means to be a homeowner, and the stress that comes along with being left in the dark. We'll fill you in on the entire process from measuring and ordering, to how long the installation process will take and what it consists of, and even walk the extra mile by consulting on materials, color, and style. We'll also make sure to leave your home as clean as it was before we arrived. We take our jobs very seriously and commit to delivering a truly professional experience. We serve at: Mississauga, Toronto, Barrie and all GTA.
Contact Total Home Windows and Doors
for entire home improvement needs, our highly knowledgeable and friendly staff is always willing to answer your questions. We look forward to doing business with you.
Call: 289-814-2223 | 1-855-209-0762
Hamilton Windows and Doors Reviews
We were thrilled with our experience with Toronto Doors and Windows. From start to finish, the staff we dealt with were helpful, honest and upfront about expectations. Price was reasonable, and installation was completed over 2 days with very little disruption in our busy house. (7 windows and new front door).I would highly recommend Toronto Doors and Windows. Thank you! - William Jackson - 2 weeks ago
I did thorough research on window companies near me before deciding on Total Home. Their over the phone service was professional and respectful, while their on the job service was performed well and their productivity remained high. Thank you so much for your assistance. - Gurmin Saltun - 4 weeks ago
We recently had all our windows and two doors replaced in our home. From the very beginning we felt we had made the right choice with Total Home Windows and Doors and now with the work complete we couldn't be any more thrilled with the result! Customer service, professional installation, product quality are all top notch. - Adea Leka - 4 weeks ago
Total Home Windows and Doors is the best. Total professionals and they do outstanding work at a very reasonable price. They repaired a rotten casement window and it works like new! If you need to have windows repaired or replaced, Total Home Windows and Doors is the company you can trust to do a fantastic job! - William Thorn - 4 weeks ago
I couldn't get enough of my newly installed windows from Total Home Windows and Doors. They were perfect for my living room, providing great light and also it is very classy. I love the design. I might purchase another set for my kitchen. I will definitely replace all the old windows in my house now with yours. - Matthias Leon - 1 month ago