Total Home

Professional canadian company
About Total Home Company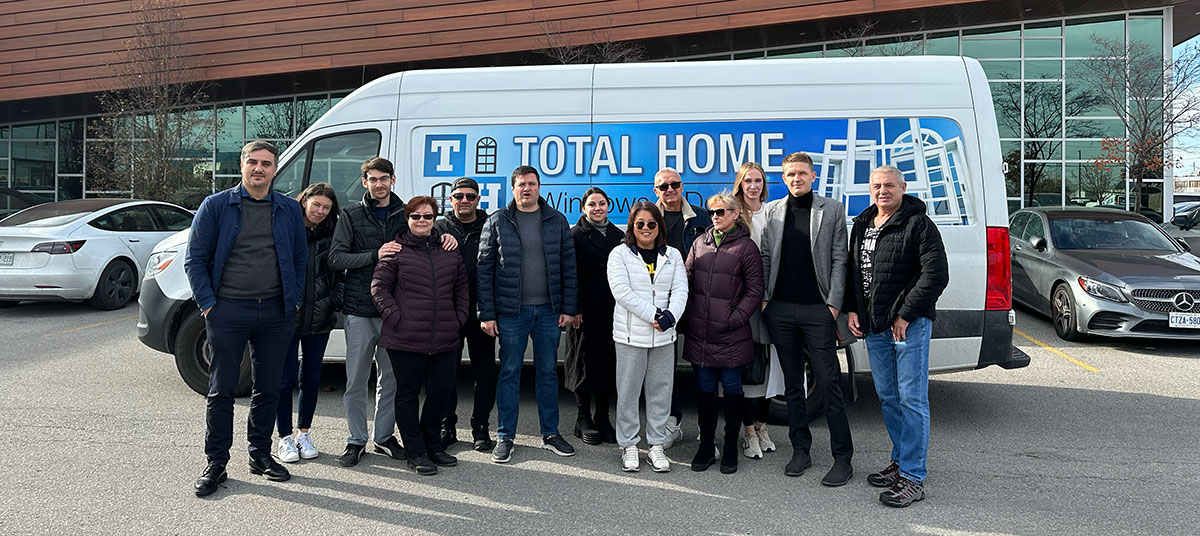 Almost fifteen years ago, Total Home Windows & Doors started with a very simple vision – provide customers with the best possible products and premium service at a competitive price. For 15 years, this simple idea has served Total Home Windows & Doors and its customers well.
Whether you live in Toronto, Mississauga, Oakville, Burlington, Whitby, Oshawa Barrie, Vaughan, Newmarket, Innisfil, Alliston, Bradford, Tottenham, Bradford, Aurora, or Keswick, we can install energy efficient vinyl windows, custom made steel and fiberglass entry door systems, sliding vinyl doors, aluminum storm doors, porch enclosures and garage doors in your home at a time that's right for you!
That is part of the reason why Total Home Windows & Doors has been voted one of Three Best rated window & door companies in Mississauga, Toronto and Whitby as well as holding the best of Homestars 2019 and 2020 nominations, 15 years running for all your replacement window & door needs. Our commitment to that initial vision is what defines us as the premier window and door company in GTA and surrounding areas.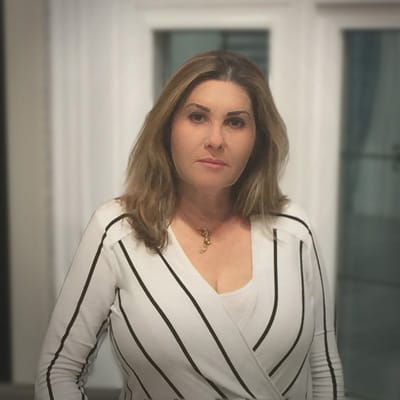 Anna Klein - Owner, President and Chief Innovator
As a designer, businesswoman, and creative leader, Anna has been developing effective solutions for windows and doors installation services for over 15 years.
As the owner of the company, she is attentive to the customer's needs, providing them with exceptional products and services. Apart from contributing to high-quality standards and managing business processes, Anna constantly strives to take the client's side by creating flexible pricing models.
Together with a professionals team, our Chief Innovator ensures the best level of customer service in Ontario.
If she is not at her desk monitoring project deadlines and order due-dates, having meetings with her team, or gaining new knowledge at Windows and Doors conferences, Anna finds inspiration in modern home design decisions or captures the natural beauty of Canada with her camera.
Looking to change your windows and doors? You are at the right place – we create the best window and door solutions that turns your house into gorgeous, comfortable and energy efficient living space. Call Us Today! 416-661-6666
Experience the confidence, contact Total Home today!
When you work with Total Home Windows & Doors, you can expect to receive the finest energy efficient windows and doors available on the market. Our professionals will work with you to determine an appropriate solution for your unique requirements, providing guidance every step of the way. A passion for top- quality installation is the key driver to our and success and your satisfaction. Our experienced and professional installation teams are committed to being with you from start to finish and beyond, ensuring product satisfaction and leaving your home cleaner than they found it. Although we install windows of exceptional quality, that doesn't mean they come with a high price tag. Our different promotions and sales events will give our customer incredible savings and benefits. We ensure that you get the best product possible for the best price possible.
We are the company you can Trust!
15+
YEARS of EXPERIENCE
15000+
INSTALLATIONS
9.9/10
HAPPY CLIENTS
Showroom
Our main office is conveniently located at Improve Canada Mall featuring 2 showrooms for windows and doors. Customers are welcome to visit the showrooms to view and experience our products. We have another 2 showrooms for windows and doors that customers can meet with one of our consultants to see our product and to discuss their needs by appointment. To accommodate customers busy work schedules, we offer Saturday appointments and installations
7250 Keele street, Unit 167,
Vaughan, ON. L4K 1Z8
Phone: 1-855-217-0866
Toll Free: 1-855-217-0866