Details to Keep in Mind When Budgeting For Window Replacement Cost in the GTA
Window replacement cost is one of the factors that homeowners take into consideration when it comes time for home renovations. You want to make sure that you are getting the best value for your money. In addition, you want to ensure that you are installing quality windows in your home for energy efficiency as well as style and function.
There are many factors to take into consideration when determining the cost to replace windows from the type of material to style to the installation cost. In the following article, we will give you the benefits of the different types of windows. This will aid you in figuring out the cost of replacing windows in your Toronto area home.
How the Type of Window You Chose Can Help Determine the Average Cost to Replace Windows in a Home
Casement Windows
Casement windows are one of the most popular choices for Canadian homeowners who are looking to save money on the average price to replace windows in their home. They are and can be designed to fit any structure or space. As well, they have many benefits.
Ease of operation: Casement windows and close easily with a crank mechanism. As well, they are easy to clean and require little to no upkeep or maintenance. The hinge system on these windows allows for maximum ventilation and light exposure.
Energy Efficiency: As they are designed of sturdy glass and secure frames, casement windows are extremely energy efficient. They are designed for a snug and secure fit to prevent air leakage as well as condensation. This can reduce your annual energy costs as these windows provide superior insulation year round. They will keep heat and humidity from entering your home during the summer. In addition, they keep frigid are out of your home in the winter.  The saving on your energy bill alone makes the window and frame replacement cost worth the investment.
Security: As they are designed with durable glass and lock mechanism, casement windows are a premium choice when it comes to home security. Home security is an important factor to remember when considering replacing old windows cost.
Awning Windows
Awning windows are very stylish and modern, so they are becoming quite trendy among Canadian homeowners. As you will see below, they have many features that make them an attractive and practical choice when factoring the cost to replace windows.
Energy Efficiency: Awning windows are designed with a transparent glaze that seals the glass to protect your home from drastic weather conditions. As well, they are equipped with spacers to conduct low heat to maintain a steady year round temperature in your home. In addition, inert gases can be inserted in between the glass panes to aid with energy efficiency.
Security: As they can be equipped with sturdy and durable hardware and locking mechanisms, awning windows are a wise choice for to protect your home from unwanted intruders.
Ventilation: As they open outward, awning windows provide superior ventilation to your home. If you enjoy a cool breeze and fresh air, these windows are the optimal choice!
Bow and Bay Windows
Bow and bay windows are a great addition for your Toronto area home. They give an outstanding view of the outdoors and can open up any room of your home. They can be designed, so they will be the focal point of a room.
Bow windows normally are designed of at least four windows as opposed to bay windows which are normally a three window design at a protruding angle. Both of these types of windows are great for those who wish to allow maximum sunlight to enter their home. It is important to keep in mind that these windows are designed with fixed panes so they cannot open or close as do other window types. This could be a key factor to consider in your replacement window cost per window.
Benefits of Bow and Bay Windows:
Insulated with spaces to prevent condensation and thus help lower your energy bills.
Designed with sturdy glass and tightly sealed to reduce noise pollution
Allows maximum sunlight exposure to light up any room of your home
Provide an unobstructed view of the great outdoors
Elegant and stylish for a stunning focal point for any room.
Single and Double Hung Windows
For those who prefer a more traditional look for their GTA home, single and double hung windows are a great choice. They provide excellent insulation and home security, with comprising the style of your home. If you want a classic look these windows are a good solution when it comes to the cost of replacing windows.
Both single and double hung windows open and close vertically. The main difference is that single pane windows only open via lower half. As they tend to be prone to air leakage, double and single pane windows are not as popular as other window types. However, they are still designed to be sturdy and secure. They are made of solid glass and come equipped with strong locking features, so they are a prime choice for home security.
Benefits of single and double hung windows:
Low condensation factor
Outstanding protection from the elements during harsh weather conditions such as rain, sleet and snow.
Easy to operate
Low maintenance and easy to clean
Screens are easy to remove
Reduce noise pollution
Provide superior ventilation and sun exposure
Benefits To Consider in the Average Price to Replace Windows in Your Home
Now that we have looked at the type of windows, let's consider some of the main benefits of quality windows when figuring out your window replacement cost.
Custom design: Most windows styles can be custom designed to match the look and feel of your home. From tinted glass to artistic glass designs, there are plenty of option available to tweak your windows to match your personal tastes as well as the architectural design of your Toronto area home.
Curb Appeal: Replacement windows can increase the overall curb appeal of your home. This, in turn, will raise the resale value of your property should you chose to put your home on the market in the future.
Energy Efficiency: New or replacement vinyl windows are Energy Star Certified to help lower your monthly energy costs by up to 40%. With options like inert gases, and double or tripled paned glass, your windows can save you a great deal of money in the long run.
Warranty: Most windows companies offer an extended or lifetime warranty on their products. This can help prolong the longevity of your windows as any conditions in the warranty are covered by the windows' company.
Professional Installation: The majority of windows manufacturers and retail locations also offer quality professional installation as part of their service. Professionally installed by a certified windows installer can save you a lot of time and money. It also ensures that your windows are properly installed. Installation costs are one of the main factors to consider in the average cost to replace windows in a home in the GTA.
So, decided to replace the existing windows but not sure about how much budget to allocate? Need to find out what would be the expense to add new versions of windows? Visit the expert installers and make everything clear from old window removal to post installation services for new windows.
Make sure to consider every detail before finalizing the window replacement cost since it's not something that homeowners could make after analyzing a few aspects. Whether it's about removal services, new window selection, warranties on products/services or picking up the right window type, everything has an impact over how much homeowners have to spend on the project. Even, hiring a professional installer is crucial because not every contractor is professional enough to deal with the problems arising during the project.
Total Home Windows and Doors could be the reasonable contractor with the guarantee to provide high quality products and professional services. Just have a look at some estimates with respect to the window types: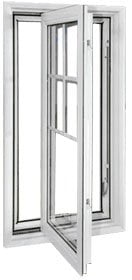 Casement windows: Starting from $299, there are various configurations available as per the requirements.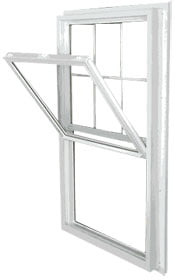 Single hung windows: Pricing starts from $239 for one unit.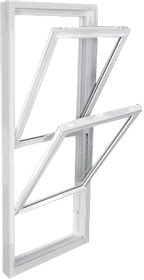 Double hung windows: One unit of aluminum, wood or vinyl frame costs $249 while, homeowners can go higher as well.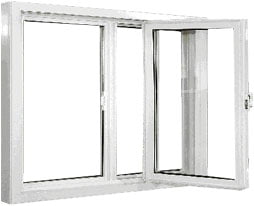 Slider/Sliding windows: For 2 and 3-lite Tilt-N-Slide windows, homeowners have to pay $239 or more each.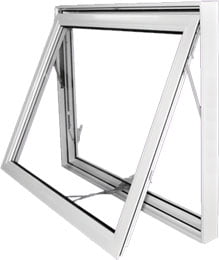 Awning windows: Spend as low as $299 per unit to install awning windows.
Bay windows: They are available for as low as $799 per unit, with a wide range of colors.
Bow windows: By paying $899 per unit, homeowners can expect to have 8 panels max.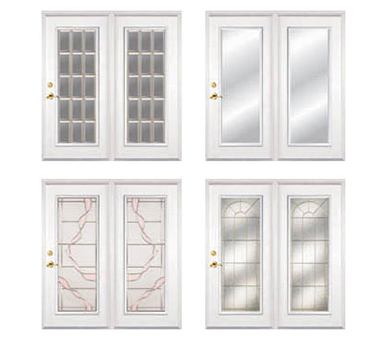 Front Doors, Sliding Doors and Garden Doors: Pay at least $599 per unit and get a new replacement door.