Vinyl Patio Doors
Jeff Mitchell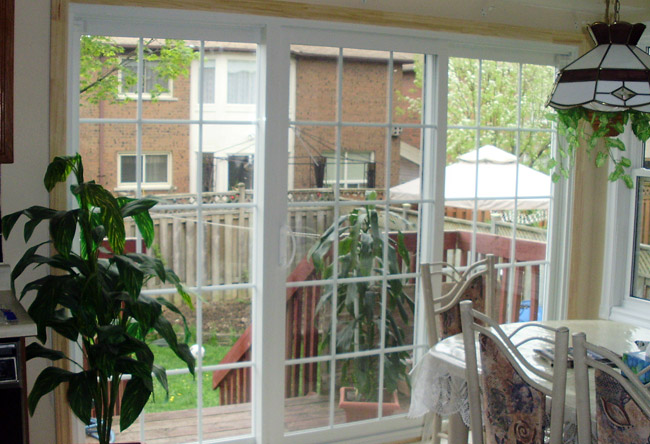 Do you wish to change the appearance of the entrance to your room or kitchen? Well, then a sliding patio door is the best choice in one simple project. The sliding patio doors render a contemporary look to the home and makes optimum use of the space provided in a family room, kitchen or bedroom. The sliding doors we offer are an excellent addition to the modern flair of an urban home. Know more about the different types of sliding doors we offer and about their specifications including the interior furnishing and door exterior. All our products are high quality, durable and energy efficient adhering to the Canadian Building codes.
Transform the Appearance of Your Home with Patio Doors
The sliding patio doors from Total Home Windows and Doors can improve the appearance of your home dramatically. Our long list satisfied customers feel this way. Their homes have been transformed in a beautiful fashion that has earned them respect from their neighbors. Choose from our wide collection of patio doors varying in shape, size and design.
Advantages of Vinyl Patio Doors
People generally look for windows which let in lot of light without compromising on privacy. Our exterior sliding patio doors provide just that. Lot of natural light will be allowed in your room without killing your privacy. The elegant design and appearance of our sliding patio doors will make you fall in love with them. We only use the latest technology to manufacture the doors which greatly enhances the charm of your home. They also prevent infiltration of water and air. A vinyl patio door is versatile, low maintenance, and durable. All these characteristic features in the vinyl patio doors make them the best choice.
We are committed to bring the best products to our customers. The vinyl patio doors are energy efficient and durable and are the best value for your money.