Total Home Takes Care of Your Home
save up to
40% off
Energy Efficient Windows & Doors
New customers only, offers can not be combined.
For purchases made by October 30th
top rated

Best price guarantee
GET A FREE ESTIMATE
PROFESSIONAL WINDOW REPLACEMENT & DOOR INSTALLATION TORONTO COMPANY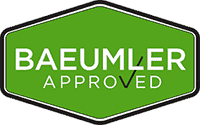 Honest and Fair Prices
We care about your budget and offer honest and fair prices for our high quality products and professional services. Working with us will guarantee you the best combination of value and price for your renovation project.
Hight Quality Products
We are passionate about what we do and believe we offer the very highest quality windows and doors that brings satisfaction to thousands of our happy customers. All our products are made in Canada.
Professional Installation
Quality Installation is a huge factor for success of your renovation project. All our windows and doors are installed by the industry strongest, most capable and most experienced teams servicing our customers.
First Class
Service
Getting the right advise and excellent service makes all the difference. We guide our customers through each step of the project. Our lifetime warranty is our pledge to you that we will stand behind our products.
15+
YEARS of EXPERIENCE
12000+
INSTALLATIONS
9.9/10
HAPPY CLIENTS
Vinyl Windows Replacement
We offer high-quality vinyl windows to fit any home and budget. All of our replacement windows are ENERGY STAR® certified and backed by our lifetime  Warranty.
With several colour, style, and size options available, your windows can be customized to suit your needs. Every Total Home vinyl window is custom manufactured, installed, and serviced by our expert team.
1Our energy-efficient vinyl window frames are made from an exclusive 100% lead-free UPVC that gives the window a superior resistance to impact and discoloration.
2 Window frames have the highest number in the industry of internal air chambers that contribute to outstanding insulation and sound abatement qualities as well as thermal efficiency and increased sturdiness.
3 Our high performance and energy-efficient glass units are filled with Argon or Krypton gas and sealed with Non-Metal, structural foam Super Spacer clearly resists condensation and reduces energy costs. Available in double or triple glazing with various types of Low E coatings.
4 Innovative and unique Multi-Point Locking System locks a full perimeter of the window creating unprecedented security and draft prevention.
Entry Doors Installation
Total Home door systems combine expert construction and strength with beautiful craftsmanship and design Our ENERGY STAR rated doors are covered under our 10 Years Warranty and are completely customizable.
Available in fiberglass or steel doors, choose from hundreds of decorative options to customize your door system to fit your home and personal taste
1 Add a perfect finishing touch and enhance security with a multipoint locking system or pull bar handles that Total Home offers in a wide range of styles and finishes.
2 Our stylish door collections are presented by fiberglass and steel door types coming in modern, contemporary and classic styles. From rich, classic styles to clean, modern designs we have a right door for you!
3 A door glass is a great way to customize your front door and bring natural light into your home. Our wide selection of decorative door glasses brings beauty and creates an outstanding appearance of your home, based on your taste and personal aesthetic.
4 Durable wood laminated or composite frames painted or stained create the main support and last for years without any special maintenance.