TH Windows and Doors Barrie
Phone: 416-661-6666
Toll Free: 1-855-550-0610
There are two key components to consider when buying replacement windows and doors in Barrie: a high-quality product and reliable installation from a company like Total Home Windows and Doors.
Total Home has fostered solid relationships with Canada's top window and door manufacturers over the past 15 years. We work closely with them to ensure that they are constantly pushing the limits of technology, develop sturdier materials, and stand by their work. This close cooperation results in premium quality products, lifetime warranties, and volume discounts, call to our sales representative in Barrie Ontario.
We will help you take control of your energy bills, modernize your interior style, or even step up your curb appeal for a home sale.
Replacement Windows in Barrie
Total Home Windows and Doors takes pride in providing the largest variety of high quality, energy efficient, lowest cost windows and doors in Barrie. Our installation experts are always eager to spend as much time as it takes to understand your project, needs, budget, and vision. We've been supplying the entire GTA including Newmarket, Bradford and Toronto for over 15 years to suit all budgets, security, and design needs. With all of this experience, you can count on the Total Home team to guide you in the right direction.
The simple act of replacing your windows and doors in Barrie can completely transform your home. Window replacement means smaller frames and modern designs, providing beauty and more natural light for your family to enjoy. Replacement windows also make the outside of your home look cleaner and better maintained, fetching higher bids when it's time for a home sale.
Total Home has a passion for energy efficiency, and that's exactly what you get with new windows in Barrie. High quality windows stop air leaks and condensation. New windows and doors will immediately lower your energy bills and will prevent your HVAC system from kicking on all day, meaning you will avoid premature repair and replacement costs.
Our windows are manufactured to the utmost standards. Each window is scratch, UV, and stain resistant. They also provide the highest level of insulation, protecting your family from noise and air pollution. Mechanisms are top of the line making them easy to operate and clean. Multi-chamber technology means that your windows are resistant to impact and discoloration. They will not blister, warp, or or crack.
If you think Total Home Windows and Doors Barrie is the right company for you, fill out our quick form for a free estimate!
Map of
Barrie

Windows and Doors Installations!
A Common Reasons to Replace Windows
The paint is cracked
The frames are warped
There's a noticeable draft when it's windy outside
It's far too easy to hear outside noise
Your cooling and heating bills are higher than they ought to be
You struggle to open and close your windows
These are all signs that your windows are no longer air tight. There's a chance that they can be repaired, which is something that we assess during a free consultation, but usually the better long-term solution is to replace them.
Read More
Windows Replacement Prices
| Window Type | Avg. Price Min | Avg.Price Max |
| --- | --- | --- |
| Bay/Bow | $2500 | $6000 |
| Casement | $390 | $950 |
| Awning window | $390 | $950 |
| Sliding window | $260 | $790 |
| Single hung window | $270 | $850 |
| Window Location | Avg. Price Min | Avg.Price Max |
| --- | --- | --- |
| Kitchen | $350 | $850 |
| Living Room | $1200 | $2500 |
| Bedroom | $450 | $1200 |
| Basement | $250 | $650 |
| Basement Egress | $1500 | $4000 |
7 Big Reasons to Replace Exterior Door
Broken or Damaged Door
Maximize energy efficiency
Give a fresh new vibe
Boost the security
Protecting your health
Accessibility
Less Maintenance
If you desire any of these options, it is time to update the entry of your home with a new exterior door! Total Home licensed and insured team can add security, appeal, and value to your home with a superior front door replacement.
Read More
What makes Total Home Windows and Doors different?
Energy-efficient windows that require zero maintenance to look brand-new regardless of the time passed.
High-quality windows that are custom-designed inland to meet and exceed the requirements of the standard.
30% savings per month in energy bills.
In-house consultation at no cost
Less service calls, less replacement fees, and lower monthly bills all add up to a big improvement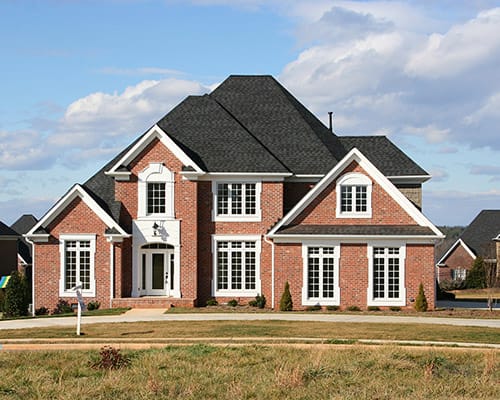 Visual Upgrades:
You would be surprised how drastically new windows can change the appearance of your living space. The right windows will let in more light, make your space look much newer, make your space look bigger, and can even enhance your particular design style.
Curb appeal:
The first thing that a prospective home buyer notices about a house is the overall impression, and windows play a major role in this first impression. New, clean windows make the home looked cared for and secure; two major aspects that home buyers are looking for.
Comfort:
The sound of the furnace kicking in is noticeable. The feeling of a cold draft is noticeable. The feeling of a much warmer space in your house is noticeable. New windows remove these inconvenient things that we've learned to put up with over the years.
Maintenance
Having windows that are easy to clean is nice, but it's much more significant than that. You'll notice a drop in your annual heating and cooling expenses and you'll also be extending the lifespan of your furnace and air conditioner since they won't be kicking on and off so often.
Exterior Doors Barrie
Buying new exterior doors in Barrie has never been easier thanks to Total Home Windows and Doors. Count on our team to deliver fiberglass doors, steel doors, or garden doors, that you need to complete your renovation project, or simply make your home safer. We take care to keep your budget and design needs top of mind. Regardless of which part of your home you are renovating, we have the perfect door for you. Save up to 30% on your energy costs, and start enjoying your living spaces on a whole new level.
All of our exterior doors products are manufactured right here in Canada and installed by professionals who have been working in the industry for years. Total Home has collected hundreds of positive reviews over the years, and you can rest assured that your exterior doors in Barrie and surrounding areas will be installed with the utmost efficiency and expertise. Get the process started today by filling out our Free Estimate form.
Our installation team has your best interest in mind. We always make sure to recommend the products that will provide you with the security, comfort, and beautiful design that you have in mind, all while keeping your budget at a minimum.
Total Home Windows and Doors installation team also treats your home and schedule with respect. We vow to provide you with the most accurate expectations when it comes to ordering and installing. We always leave the workspace clean and go well out of our way to avoid disrupting your everyday life.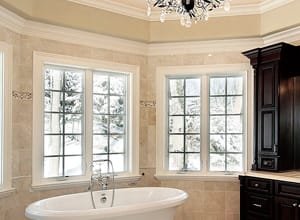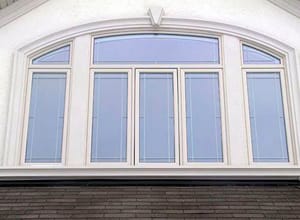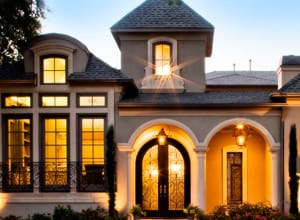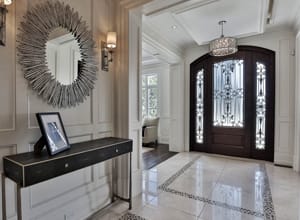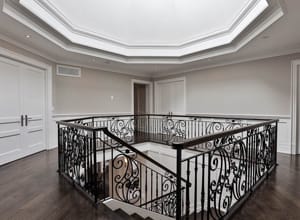 Contact Total Home Windows and Doors for entire home improvement needs, our highly knowledgeable and friendly staff is always willing to answer your questions. We look forward to doing business with you.