TH Windows and Doors Newmarket
Phone: 416-661-6666
Toll Free: 1-855-550-0610
If you ask your neighbors in Newmarket about their window replacement and door installation experience, they will mention Total Home Windows and Doors as the best choice. And what is most important, they will only have positive feedback.
The numbers do not lie. Total Home has been working in Newmarket and surrounding areas for decades. Over this time, we have amassed an amazing response from our customers.
We do not want you to spend a cent more than you must. Total Home Windows and Doors Newmarket carries an extremely wide variety of top-notch window and door options so that you could find the perfect balance between cost, material, and style.
Replacement Windows in Newmarket
Call Total Home Windows and Doors the next time you need a window replacement in Newmarket. We provide energy efficient solutions for small and major projects alike. 
Each vinyl window comes complete with two or three impact resistant panes, sturdy locking mechanisms, and superior insulation. A simple window replacement will lower your monthly energy bills and completely reshape the way you look at your home. 
Updating your windows and doors in Newmarket is really one of the best investments into your home that you can make. You'll save money on monthly expenses and household upkeep as well as raise the equity of your house. These short and long term financial benefits combined with a more comfortable, better looking living space is a combination that you should not ignore.
Browse our entire catalogue to discover the styles you need for your specific rooms and take notice of all of the customization options. 
We supply all over the GTA and surrounding areas:  Aurora, Barrie and East Gwillimbury. Call Total Home for your window needs and take advantage of our 15 years of experience and dozens of positive online reviews. 
If you think Total Home Windows and Doors Newmarket is the right company for you, fill out our quick form for a free estimate!
Map of
Newmarket

Windows and Doors Installations!
A Common Reasons to Replace Windows
The paint is cracked
The frames are warped
There's a noticeable draft when it's windy outside
It's far too easy to hear outside noise
Your cooling and heating bills are higher than they ought to be
You struggle to open and close your windows
These are all signs that your windows are no longer air tight. There's a chance that they can be repaired, which is something that we assess during a free consultation, but usually the better long-term solution is to replace them.
Read More
Windows Replacement Prices
| Window Type | Avg. Price Min | Avg.Price Max |
| --- | --- | --- |
| Bay/Bow | $2500 | $6000 |
| Casement | $390 | $950 |
| Awning window | $390 | $950 |
| Sliding window | $260 | $790 |
| Single hung window | $270 | $850 |
| Window Location | Avg. Price Min | Avg.Price Max |
| --- | --- | --- |
| Kitchen | $350 | $850 |
| Living Room | $1200 | $2500 |
| Bedroom | $450 | $1200 |
| Basement | $250 | $650 |
| Basement Egress | $1500 | $4000 |
7 Big Reasons to Replace Exterior Door
Broken or Damaged Door
Maximize energy efficiency
Give a fresh new vibe
Boost the security
Protecting your health
Accessibility
Less Maintenance
If you desire any of these options, it is time to update the entry of your home with a new exterior door! Total Home licensed and insured team can add security, appeal, and value to your home with a superior front door replacement.
Read More
What makes Total Home Windows and Doors different?
Energy-efficient windows that require zero maintenance to look brand-new regardless of the time passed.
High-quality windows that are custom-designed inland to meet and exceed the requirements of the standard.
30% savings per month in energy bills.
In-house consultation at no cost
Less service calls, less replacement fees, and lower monthly bills all add up to a big improvement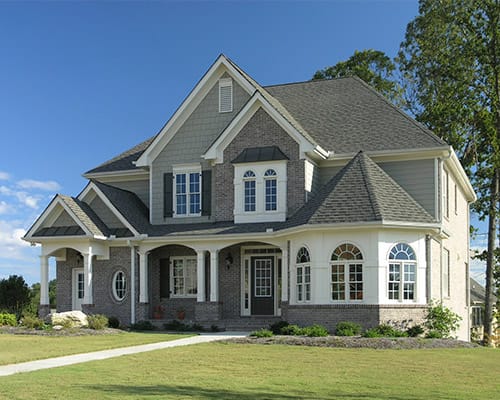 Visual Upgrades:
You would be surprised how drastically new windows can change the appearance of your living space. The right windows will let in more light, make your space look much newer, make your space look bigger, and can even enhance your particular design style.
Curb appeal:
The first thing that a prospective home buyer notices about a house is the overall impression, and windows play a major role in this first impression. New, clean windows make the home looked cared for and secure; two major aspects that home buyers are looking for.
Comfort:
The sound of the furnace kicking in is noticeable. The feeling of a cold draft is noticeable. The feeling of a much warmer space in your house is noticeable. New windows remove these inconvenient things that we've learned to put up with over the years.
Maintenance
Having windows that are easy to clean is nice, but it's much more significant than that. You'll notice a drop in your annual heating and cooling expenses and you'll also be extending the lifespan of your furnace and air conditioner since they won't be kicking on and off so often.
Exterior Doors Newmarket
It's time to replace your exterior doors in Newmarket. Replacing your patio doors, garden doors, fiberglass doors, or steel doors is an easy way to drastically improve your home's curb appeal if you are planning to hit the market soon.
If you are concerned with security, new doors from Total Home Windows and Doors are the way to go. Modern exterior door technology has advanced leaps and bounds over the years, and now offer whole new levels of security from intruders and protection from the outside climate.
If you are looking for style, Total Home provides gorgeous materials, glass types and textures, and even a sidelite or two. Our door consultants are always standing by to help you make the tough decisions.
If you are looking for steel exterior doors in Newmarket but aren't quite ready to pay the premium, consider fiberglass. These doors are less costly, come in a variety of finishes and colors, are just as secure and energy efficient,  and are easily customizable right here in Canada. 
Total Home provides extremely competitive pricing and 15 years of installation experience. Count on our team to provide you with sound advice and premium installation, all at a price that suits your budget.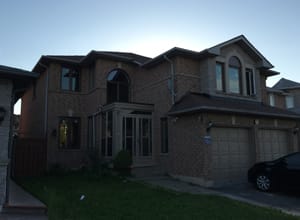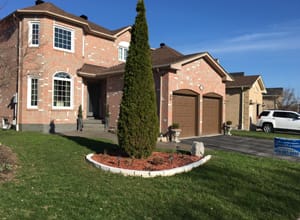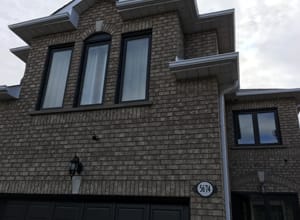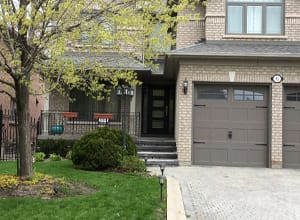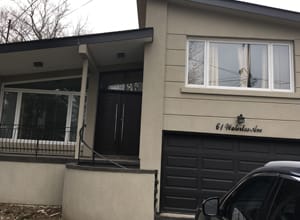 Contact Total Home Windows and Doors for entire home improvement needs, our highly knowledgeable and friendly staff is always willing to answer your questions. We look forward to doing business with you.