| | |
| --- | --- |
| Monday | 9:00 AM - 5:00 PM |
| Tuesday | 9:00 AM - 5:00 PM |
| Wednesday | 9:00 AM - 5:00 PM |
| Thursday | 9:00 AM - 5:00 PM |
| Friday | 9:00 AM - 5:00 PM |
| Saturday | 9:00 AM - 5:00 PM |
| Sunday | 9:00 AM - 5:00 PM |
Newmarket Location
12-16715 Yonge St Unit#210 Newmarket, Ontario L3X 1X4
Newmarket
,
Ontario
L3X 1X4
Canada
Phone:

289-796-3177
Total Home Windows and Doors offers some of the best replacement windows in Newmarket.
Our vinyl windows provide superior insulation for your home, helping you to minimize energy loss so that you can reduce your home's impact on the environment and can save a lot of money in the process. The windows will keep providing a return on your investment every month of every year that you own them.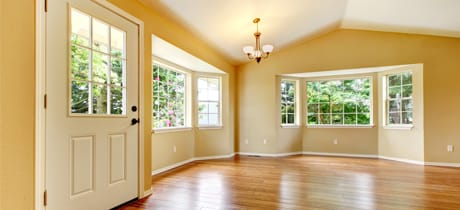 Our replacement windows aren't just practical. They are also some of the most stylish on the market. You can create a luxury look for your home just with the right choice of replacement windows. Whether you want to create a new style or you just want to update the look, replacing your windows can help you do it.
You don't have to spend a fortune to get total window replacement for your home. We make it easy for you to afford your windows replacement. We pledge to beat the prices of any other windows company in the area, and we back up all our products with a lifetime warranty. We are committed to providing the best experience for windows replacement you will get in the Newmarket area.
Reasons to Replace Your Windows Newmarket Ontario
Those who live in Newmarket or the surrounding areas like: Mississauga, Toronto, Oakville can attest to the fact that winters can be brutal. Are your windows and doors ready to withstand the coming winter weather?
Think back to previous years. Did you home feel warm during the bitter cold winter months? As well, was it cool inside your home during the hot and humid days of summer? Do you really heavily on your air conditioning and heating systems to keep your home at a comfortable living temperature? Updating is a great way to resolve any issues of these issues in your home.
If your windows  are outdated, it can have a huge impact on your energy costs. Your older windows are susceptible to damage from the elements and air leaks due to normal wear and tear. Simply installing replacement windows can make a big difference in your utility costs, as well as your home security.
 Newmarket Windows:
Home Security
As all of our windows are designed with heavy, durable glass and secure, study locking mechanism, you will never have to worry about home invasions. As well, you can ask for custom features such as triple locking mechanisms for additional home security.
Curb Appeal
Having new windows and doors installed in your home can vastly improve the look and feel of your home. If you have an older home, you can simple replace your traditional double or single hung windows or opt for single or double slider windows for a more modern vibe. If you home is contemporary in style, you can opt for awning or casement windows. However, if you are looking to add more natural light and open up any room of your home, you can choose to picture style windows such as bay or bow windows for a picturesque view of the great outdoors.
As such, you can have any style window custom designed to match the aesthetics of your home. You can ask for tinted windows, decorative glass inserts, window grills and other custom features. This can give you home a much-needed makeover that can increase your curb appeal, thus making your home look more attractive to passers-by. As well, it can drive up the resale value of your home should you choose to sell your home at some point in the future.
Energy Efficiency
Vinyl replacement windows Newmarket can help keep your home insulated and also lower your monthly energy costs. Our windows are designed with Low-Emissivity (or Low E) coating to help insulate your windows. This keeps the cold air at bay during the winder and the heat from entering your home during the summer. In addition, we can add inert gases between window panes for added insulation. Our highly effective energy efficient windows can reduce your monthly energy bills by up to 40%.
Contact us today for a consultation with one of our professionals, and browse our extensive selection of replacement windows online. It's time that your home got the upgrade it needs.
We were thrilled with our experience with Toronto Doors and Windows. From start to finish, the staff we dealt with were helpful, honest and upfront about expectations. Price was reasonable, and installation was completed over 2 days with very little disruption in our busy house. (7 windows and new front door).I would highly recommend Toronto Doors and Windows. Thank you! - William Jackson - 2 weeks ago
I did thorough research on window companies near me before deciding on Total Home. Their over the phone service was professional and respectful, while their on the job service was performed well and their productivity remained high. Thank you so much for your assistance. - Gurmin Saltun - 1 month ago
We recently had all our windows and two doors replaced in our home. From the very beginning we felt we had made the right choice with Total Home Windows and Doors and now with the work complete we couldn't be any more thrilled with the result! Customer service, professional installation, product quality are all top notch. - Adea Leka - 1 month ago
Total Home Windows and Doors is the best. Total professionals and they do outstanding work at a very reasonable price. They repaired a rotten casement window and it works like new! If you need to have windows repaired or replaced, Total Home Windows and Doors is the company you can trust to do a fantastic job! - William Thorn - 1 month ago
I couldn't get enough of my newly installed windows from Total Home Windows and Doors. They were perfect for my living room, providing great light and also it is very classy. I love the design. I might purchase another set for my kitchen. I will definitely replace all the old windows in my house now with yours. - Matthias Leon - 1 month ago