As there is a wide array of Markham windows and doors contractors to choose from, you want to ensure that you are hiring the best team for the job. Signing with the right contractor could make the difference between a wise investment and a waste of money.
REPLACEMENT WINDOWS IN MARKHAM:
Before you make your final decision on what contractor to contact for your windows replacement, you should take the following criteria into consideration. It is important that you are getting the most value for your money.
Always Ensure that the Contractor is Licensed and Insured
A legitimate and reliable company in the GTA needs to be bonded, licensed and insured. If a company does not have a legitimate, up to date license and insurance, they could be placing both you and your home at great risk.
If the windows are not properly installed or another issue should arise during the installation, you could end up in a lawsuit or legal dispute. As well, if you do not sign with a company that is licensed and insured you would be responsible for any on the job injuries.
Always make sure that the company is licensed, bonded and insured before signing a contract with a windows installation company. This will save you a lot of time and hassle in the long run.
Markham Windows:
Experience is a key factor when it comes to both new and replacement Markham windows and doors. This includes every aspect of the manufacturing process from frames to hinges. Each and every tiny detail is crucial in determining the quality of your replacement doors and windows.
Experience does not come from simply following instructions in a manual, be it online or hard copy. It comes from years of hands-on training and experience on the job site.
Newer windows and doors Markham company may not have a credible amount of experience. Therefore, you should choose a company that has been around for several years and a solid reputation. As well, it should have both positive word of mouth and online reviews. It only takes a few minutes to read online feedback from former customers. You should check off site on sites such as Angie's list for unbiased and honest review.
Determine if the Company Values Integrity and Patience
Integrity encompasses a great deal more than just honesty. It also requires mutual respect and understanding from both the homeowner and the installation company. As the consumer, you are the one who will be living with the end result so it is important that you have a basic understanding of the installation process. A company with integrity will take the time to explain every step of the process as well as be upfront about any issues that may arise.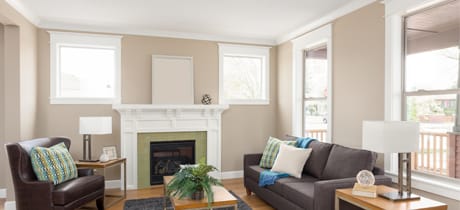 You will be able to determine the level of integrity of an honorable windows and doors company in Markham the surrounding cities of Mississauga, Whitby, Oakville. by the amount of outstanding reviews and the amount of awards and recognition they have received over the years. Again, a bit of online research will pay off greatly in the end result.
As well, you need to make sure that the company is patient with you during both the selection and installation process. Make sure that they are able to address any questions you may have regarding the style of windows as well as the installation process itself. You will be able to sense the level of patience and integrity when you have your initial consultation with a perspective installer.
Make Sure That They Have Outstanding Customer Support
As a consumer, you deserve superior customer support, whether you are making a basic inquiry or about to sign a contract. A lot of companies provide excellent customer service, while others are subpar in this important area.
Your windows installer should provide outstanding customer support from start to finish. As well, you should be able to approach them with any corners that you may have during the entire process.
Ensure that the Installation is Covered under Warranty
A reputable company will provide either a limited or lifetime warranty for their products and craftsmanship. Always ensure that your home renovation project is covered under a warranty in case any problems should arise in the future. A company with a solid reception will stand behind their craftsmanship with a guarantee.
Be Sure to Inquire About Sales, Incentives and Finance Options
It never hurts to ask if a company is currently running any specials or promotions. It also pays to ask if they have options for financing or offer special incentives or bonuses for their customers. Keep in mind, however, that most manufacturing and installation companies do not run regular specials as would a retail store. Again, it can't hurt to ask!
If you keep the above points in mind when choosing your installation company for your Markham windows and doors, you should have no problem. Keep these factors in mind when finazlining your decision to ensure that you are getting the most value for your investment. Your windows and doors will be a part of your home for many years. As such, you want to ensure that they will stand the test of time. High quality professional installation from a reputable company has a huge impact on the longevity of your replacement doors and windows.
Be sure to contact Total Home Windows and Doors when it comes time for windows replacement in Markham. We will provide excellent customer service as well as a free consultation and estimate!
Windows Markham Reviews
Total Home Windows and Doors is an excellent company. We replaced a front door and all our windows with Total Home. From the quoting process through the installation, they were professional, kind, and most of all did a great job at a reasonable price. I highly recommend Total Home Windows and Doors! - Sara East - 4 months ago