TH Windows and Doors Pickering
Phone: 416-661-6666
Toll Free: 1-855-550-0610
Count on Total Home Windows and Doors to be on your side throughout your Pickering windows and doors projects. Our friendly staff always takes the time to walk you through our wide variety of window styles and materials so that you make the best choice within your budget.
Look forward to steady indoor temperatures, more natural light, and reduced energy bills as Total Home Windows and Doors improves your curb appeal and the look and feel of your indoor spaces.
You'll be able to enjoy windows and doors that are more secure, operate with ease, and are effortless to keep clean for years.
Replacement Windows in Pickering
Buying the best windows and doors in Pickering requires 3 things. 
The highest quality product possible.

The most competitive prices available.

Installation professionals with a great reputation for expertise and customer service.
That is precisely what you get with Total Home Windows and Doors. We supply and install windows in and around the entire GTA: Ajax, Toronto and Oshawa to name a few – and have a complete understanding what homeowners expect when it comes to a window replacement in Pickering. Our 15+ years of experience has tought us anticipate your questions and concerns, to work around your busy schedule, and to always offer you the best price possible without you having to ask. 
Our experience has also tought us how significant energy efficient windows can be to your home and family. Installing new windows in Pickering reduces your energy bills, brings more natural light into your living space, prevents unneeded HVAC repairs and replacement, and breathes new light into your home's aesthetic. New windows in Pickering will allow you to enjoy your home more while you live there, and will raise the equity of your home when you choose to sell in the future. 
Get started today with a Free Consultation.
Map of
Pickering

Windows and Doors Installations!
A Common Reasons to Replace Windows
The paint is cracked
The frames are warped
There's a noticeable draft when it's windy outside
It's far too easy to hear outside noise
Your cooling and heating bills are higher than they ought to be
You struggle to open and close your windows
These are all signs that your windows are no longer air tight. There's a chance that they can be repaired, which is something that we assess during a free consultation, but usually the better long-term solution is to replace them.
Read More
Windows Replacement Prices
| Window Type | Avg. Price Min | Avg.Price Max |
| --- | --- | --- |
| Bay/Bow | $2500 | $6000 |
| Casement | $390 | $950 |
| Awning window | $390 | $950 |
| Sliding window | $260 | $790 |
| Single hung window | $270 | $850 |
| Window Location | Avg. Price Min | Avg.Price Max |
| --- | --- | --- |
| Kitchen | $350 | $850 |
| Living Room | $1200 | $2500 |
| Bedroom | $450 | $1200 |
| Basement | $250 | $650 |
| Basement Egress | $1500 | $4000 |
7 Big Reasons to Replace Exterior Door
Broken or Damaged Door
Maximize energy efficiency
Give a fresh new vibe
Boost the security
Protecting your health
Accessibility
Less Maintenance
If you desire any of these options, it is time to update the entry of your home with a new exterior door! Total Home licensed and insured team can add security, appeal, and value to your home with a superior front door replacement.
Read More
What makes Total Home Windows and Doors different?
Energy-efficient windows that require zero maintenance to look brand-new regardless of the time passed.
High-quality windows that are custom-designed inland to meet and exceed the requirements of the standard.
30% savings per month in energy bills.
In-house consultation at no cost
Less service calls, less replacement fees, and lower monthly bills all add up to a big improvement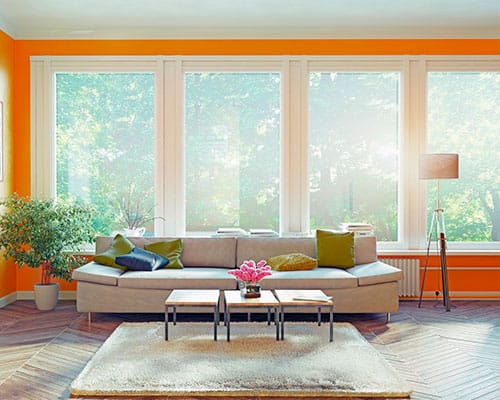 Visual Upgrades:
You would be surprised how drastically new windows can change the appearance of your living space. The right windows will let in more light, make your space look much newer, make your space look bigger, and can even enhance your particular design style.
Curb appeal:
The first thing that a prospective home buyer notices about a house is the overall impression, and windows play a major role in this first impression. New, clean windows make the home looked cared for and secure; two major aspects that home buyers are looking for.
Comfort:
The sound of the furnace kicking in is noticeable. The feeling of a cold draft is noticeable. The feeling of a much warmer space in your house is noticeable. New windows remove these inconvenient things that we've learned to put up with over the years.
Maintenance
Having windows that are easy to clean is nice, but it's much more significant than that. You'll notice a drop in your annual heating and cooling expenses and you'll also be extending the lifespan of your furnace and air conditioner since they won't be kicking on and off so often.
Exterior Doors Pickering
As the top manufacturer of exterior doors in Pickering, Total Home Windows and Doors has plenty to offer. Whether we are building or installing patio doors, fiberglass doors, steel doors, or garden doors, top quality, customer service, and value are our highest priorities. 
All of our exterior doors in Pickering are specifically designed to last a lifetime, to be effortless to clean and operate, to be superior in security, and to offer the widest variety of customization available. 
When replacing your exterior door you have many choices when it comes to decorative glass, sidelites, locking mechanisms, colors, finishes, hardware, dimensions, and security lighting. Essentially, we can accommodate any traditional or modern design style that you can imagine. 
If you already know exactly what you want, simply give us a call to place your order and we will respond with professional customer service, speedy delivery, and expert installation. If you need a little assistance with your choice, our experts are ready to explain all of the latest innovations and style possabilities. 
Your entry  door can define the look of your entire house, and your garden doors bring nature indoors. Make the most of your home with Total Home's.
Book your Free Consultation today.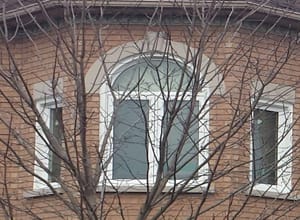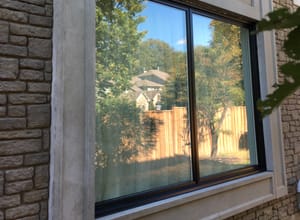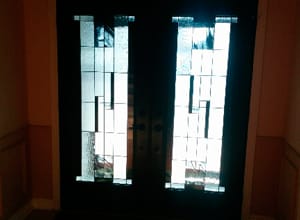 Contact Total Home Windows and Doors for entire home improvement needs, our highly knowledgeable and friendly staff is always willing to answer your questions. We look forward to doing business with you.