Total Home Windows and Doors Toronto
 provides the stylish, quality replacement windows you need to upgrade your home's look, as well as to improve its performance. Windows have a big impact on how well your home regulates temperature.
Our vinyl windows provide superior protection for your home. Their advanced technology and high quality materials will create better insulation, which will help you lower your overall energy costs. Warm air will be kept out during the summer and kept in during the winter. Every month, you'll pay less in heating and cooling, which will compound your savings over the life of the windows.
Our replacement windows also come in a wide selection of stylish designs. You don't have to sacrifice the design of your home to improve its performance. You can upgrade both with a simple window replacement.
Benefits of Aurora Window Replacement
Which features of your home best reflect your style and personality? Is the color of your siding? Your landscaping? Sure, both of these play a part in honing the vibe for your home. However, your windows and doors are perhaps the best means of expressing the aesthetic appeal of your Aurora and the surrounding cities of Whitby, Mississauga, Toronto.
Aurora Windows and Doors, Guide to Choose the Best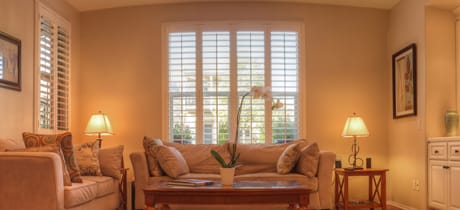 At Total Home Windows and Doors, we can help you choose the right style of windows to give your home a warm look. As well, our entry doors can help give your home a welcoming vibe. Both of these factors together can boost both the resale value and curb appeal of your home. We have many years' experience of assessing our customers' needs and wants to match them with the best windows and doors for their home.
Natural Light
It is a common fact that natural light can give us more energy and improve our overall mood. If your home does not have enough natural light and you are mainly relying on artificial lighting, you should seriously consider Aurora windows replacement. Many of our windows provide an unlimited amount of natural light to enter your home. For maximum sunlight exposure, consider picture windows. Bay or bow windows not only provide the best lighting, but they can help bring the outdoors in. As such, they the perfect solution for those who wish to open up any room of their home.
Enhanced Security
All of our Aurora windows and doors are designed of the sturdiest materials to provide you with additional home safety. As well, they come equipped with secure locking mechanisms that will give you the peace of mind you need to sleep at night knowing your home is safe from break-ins As such, you can opt for additional locks for added security. Our doors can be equipped with security lighting as well.
Aesthetic Appeal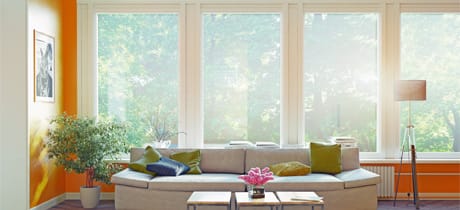 Every one of our windows can be custom designed to match the look and feel of your home. From tinted or stained-glass, to decorative glass options and stylish window grills, our windows can really spruce up the appearance of your home. As well, most style can be custom designed in various shapes and sizes and are available in a wide array of color schemes.
As your entry doors are one of the first things people will notice about your home, you want to choose doors that will not only enhance the appearance of your home, but will also reflect your personal style. We offer a wide selection of stylish doors from steel to wood to fiberglass doors. As well, we have a wide array of garden and patio doors. Like our windows, we can custom design your entry doors to match your specifications.
Energy Efficiency
All of our Aurora windows and doors are designed with the latest and greatest technology to ensure that they meet Energy Star standards. Installing our highly energy efficient doors and windows can reduce your energy costs by up to forty percent a month. Our windows are highly insulated as our doors to help prevent drafts as well as condensation. They will help keep the cold air at bay during the window and keep your home cool during those hot summer days.
Total Home Windows and Doors is committed to providing the best service and the best prices for your replacement windows. We will beat the price of any other windows company by at least 5 percent, and we back our products with a lifetime warranty. When you work with our professional team, you'll receive some of the best service in Aurora.
Contact us today to take advantage of one of our current promotions. We are always offering deals to make our windows even more affordable. Find out how the right windows replacement can improve your home.
Contact us
for entire home improvement needs, our highly knowledgeable and friendly staff is always willing to answer your questions. We look forward to doing business with you.
Call: 289-796-3177 | 1-855-217-0866
Aurora Windows and Doors Reviews
We were thrilled with our experience with Toronto Doors and Windows. From start to finish, the staff we dealt with were helpful, honest and upfront about expectations. Price was reasonable, and installation was completed over 2 days with very little disruption in our busy house. (7 windows and new front door).I would highly recommend Toronto Doors and Windows. Thank you! - William Jackson - 2 weeks ago
I did thorough research on window companies near me before deciding on Total Home. Their over the phone service was professional and respectful, while their on the job service was performed well and their productivity remained high. Thank you so much for your assistance. - Gurmin Saltun - 1 month ago
We recently had all our windows and two doors replaced in our home. From the very beginning we felt we had made the right choice with Total Home Windows and Doors and now with the work complete we couldn't be any more thrilled with the result! Customer service, professional installation, product quality are all top notch. - Adea Leka - 1 month ago
Total Home Windows and Doors is the best. Total professionals and they do outstanding work at a very reasonable price. They repaired a rotten casement window and it works like new! If you need to have windows repaired or replaced, Total Home Windows and Doors is the company you can trust to do a fantastic job! - William Thorn - 1 month ago
I couldn't get enough of my newly installed windows from Total Home Windows and Doors. They were perfect for my living room, providing great light and also it is very classy. I love the design. I might purchase another set for my kitchen. I will definitely replace all the old windows in my house now with yours. - Matthias Leon - 1 month ago