See our Map of  Windows and Doors Vaughan Installation!
Visit Our Showroom Windows and Doors in Vaughan
OUR SHOWROOM
7250 Keele street, Unit 167,
Vaughan, ON. L4K 1Z8
Phone: 416-661-6666
Toll Free: 1-855-550-0610
By appointment ONLY

Vaughan may be a small community, but it has a lot of potential thanks to its proximity to Toronto and its home in Vaughan. Buying and improving real estate in the area can prove to be a very wise investment in Vaughan. Making simple upgrades, like replacing your windows, can have a huge impact on the value of the home by updating its look and improving its energy efficiency.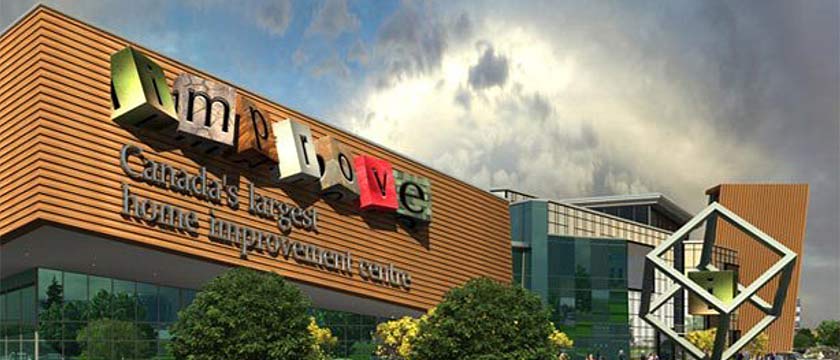 Reasons why it's Time to Replace Your Windows and Doors in Vaughan
Although it's a small community, Vaughan is close to Toronto, yet has the look and feel of a close-knit community, with convenience to the big city. Property investment in Vaughan can prove to be an extremely wide investment. If you are lucky enough to own a home in this great town, you should consider making some simple home renovations such as upgrading your windows and doors in Vaughan.
Replacement windows Vaughan can greatly improve your curb appeal and overall home value if you chose to resell it at some point. As well doors and windows Vaughan can help reduce your energy bills by an average of 30% a month. Think of how much money you'll save over the years!
When it comes time for any home renovations, you should always take the time to research different manufacturers before making any major decisions. You want to ensure that you are getting the best value for your investment.
We not only guarantee our products for life, but we provide world-class professional installation. As well, we will remove and dispose of your old doors and windows at no cost to you. We will also provide a free in-home consultation as well as match the price of our competitors. We also provide custom windows and doors replacement.
From casement to awning and to bay windows, we offer the best selection around; we also offer 0% financing for those who qualify. We care about our customer's satisfaction and security so all of our products are manufactured with the highest quality materials and technology.
Our replacement windows Vaughan will not only improve the overall quality of your home but they will provide superior insulation. Your home will stay cool in the summer and warm in the cold winter months. You can rest assured that our inventions will keep your home comfortable year round and protect you from the elements. As well, they are designed to reduce noise pollution from entering your home.
Why Choose Us:
100% Customer Satisfaction
0% Financing Available to Those Who Qualify
Lifetime Guarantee on all our windows and doors Vaughan
Professional Installation
Friendly and Knowledgeable Customer Service
A broad Range of Designs
Custom Designs Available
Free In-Home Consultation & Estimates
When it comes time for replace your windows and doors in Vaughan, be sure to call Total Home Windows and Doors. We are anxious to work with you on your home improvement projects. Together, we will make sure that your home is energy efficient and eco-friendly. As well, we want your home to have outstanding curb appeal for years to come!
All of our products are fully guaranteed, with an industry leading warranty.
Average rating:
7 reviews
Jun 19, 2017
Windows
We've used Total Home Windows and Doors for several projects and have always found them to be the most competitively priced. Their sales and srevice staff are professional and their product is great. I would highly recommend them.
Jun 3, 2017
Windows And Patio Door Installation
It was a pleasure to have new windows and patio doors installed by this company. I received a very fair quote and the installers arrived on time, were very friendly, efficient and professional. It was completed in the given time and everything was cleaned up perfectly. I have already recommended them to a friend who needs some windows replaced. My windows and door look fantastic and I couldn't be happier.
Apr 24, 2017
New Windows And Side Door
ad all the windows and side door in our housed replaced and the pricing was very good as compared to the other quotes we had received. The only issue we had was that the guys who were responsible for replacing the windows showed up one hour earlier than we expected on the first day and we were not ready. But other than that, they did a great job. Thanks!
Apr 12, 2017
Doors
Eddie was great and and passionate ablut his work. Once our doors were in he followed up with us to ensure it was to our standard and that we were pleased with it.We would recomend him to everyone.Very helpfull ...
Apr 5, 2016
Windows And Door
Very professional, great quality, great pricing and very clean work, made us feel comfortable right from the quoting stage.
Oct 28, 2015
19 Windows Replacement
Hi Andrew , We appreciate the business of great clients like you! Can you please take 5 minutes and write a review of the work we did for you on a website called HomeStars.com? On HomeStars.com, consumers can read and write reviews on home improvement companies - helping fellow homeowners make important hiring decisions. Thank you for helping spread the word about my company! Please, remove this text and write your review here! TOTAL HOME WINDOWS AND DOORS
Jun 27, 2015
Windows Replacement On Second Floor
Excellent work with high quality! Everything was done in time exactly how we requested. We definitely recommend to work with this guys.