TH Windows and Doors Courtice
Phone: 416-661-6666
Toll Free: 1-855-550-0610
Total Home is the first company you should call for new doors or windows in Courtice. With more than 15 years of experience and a great reputation, we know the area inside and out. Since our technicians live and work in the area, they know the unique requirements of your home better than anyone. 
We also take the time to make sure that you are well educated about all of the advances that have occurred in Courtice windows replacement technology so that you understand exactly what your options are.
Contact us today for your free estimate, and don't forget to ask us about our current window promotions. 
Replacement Windows in Courtice
Outside of expertise, Total Home provides exceptional customer service, superior energy star replacement windows, and a dedication to cost-effectiveness and a positive customer experience. We work with the most trusted Canadian Manufacturers to ensure the best combination of materials, hardware, accessories, and styles are developed, and that innovation never stops. Our lengthy relationship with these providers has resulted in steep volume discounts, which we pass along to you. We could keep these profits to ourselves, but we've found that offering you both quality AND a good deal is better for business in the long run.
Times have changed, and so have windows and doors. We can meet all of your interior and exterior needs with products from our extensive catalogue. When we can't, our local shop is equipped with the most modern tools, techniques, and innovations to provide you with the custom windows that your specific design calls for. 
Whatever your vision, we can make it happen within a minimal budget and intrusion or your schedule. Call us today and discover why many of your neighbours have already recommended us for window and exterior doors in Courtice.
Map of Courtice Windows and Doors Installations!
A Common Reasons to Replace Windows
The paint is cracked
The frames are warped
There's a noticeable draft when it's windy outside
It's far too easy to hear outside noise
Your cooling and heating bills are higher than they ought to be
You struggle to open and close your windows
These are all signs that your windows are no longer air tight. There's a chance that they can be repaired, which is something that we assess during a free consultation, but usually the better long-term solution is to replace them.
Read More
Windows Replacement Prices

Courtice
| Window Type | Avg. Price Min | Avg.Price Max |
| --- | --- | --- |
| Bay/Bow | $2500 | $6000 |
| Casement | $390 | $950 |
| Awning window | $390 | $950 |
| Sliding window | $260 | $790 |
| Single hung window | $270 | $850 |
| Window Location | Avg. Price Min | Avg.Price Max |
| --- | --- | --- |
| Kitchen | $350 | $850 |
| Living Room | $1200 | $2500 |
| Bedroom | $450 | $1200 |
| Basement | $250 | $650 |
| Basement Egress | $1500 | $4000 |
7 Big Reasons to Replace Exterior Door
Broken or Damaged Door
Maximize energy efficiency
Give a fresh new vibe
Boost the security
Protecting your health
Accessibility
Less Maintenance
If you desire any of these options, it is time to update the entry of your home with a new exterior door! Total Home licensed and insured team can add security, appeal, and value to your home with a superior front door replacement.
Read More
What makes Total Home Windows and Doors different?
Energy-efficient windows that require zero maintenance to look brand-new regardless of the time passed.
High-quality windows that are custom-designed inland to meet and exceed the requirements of the standard.
30% savings per month in energy bills.
In-house consultation at no cost
Less service calls, less replacement fees, and lower monthly bills all add up to a big improvement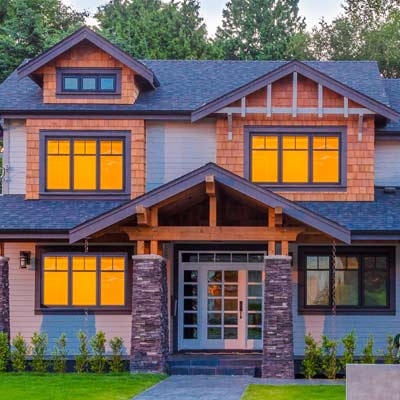 Visual Upgrades:
You would be surprised how drastically new windows can change the appearance of your living space. The right windows will let in more light, make your space look much newer, make your space look bigger, and can even enhance your particular design style.
Curb appeal:
The first thing that a prospective home buyer notices about a house is the overall impression, and windows play a major role in this first impression. New, clean windows make the home looked cared for and secure; two major aspects that home buyers are looking for.
Comfort:
The sound of the furnace kicking in is noticeable. The feeling of a cold draft is noticeable. The feeling of a much warmer space in your house is noticeable. New windows remove these inconvenient things that we've learned to put up with over the years.
Maintenance
Having windows that are easy to clean is nice, but it's much more significant than that. You'll notice a drop in your annual heating and cooling expenses and you'll also be extending the lifespan of your furnace and air conditioner since they won't be kicking on and off so often.
Exterior Doors in Courtice
Whether you are in search of interior, garage, or exterior doors in Courtice, Total Home has catalogue and custom options you will love, all at a fair cost. Work with the experts that know the Courtice area and unique requirements to ensure an efficient job, high quality products, and reasonable budget. 
Our technicians have been working in the area for over 15 years, and we've been able to negotiate the best prices with Canada's most trusted manufacturers. We also work with them to ensure constant innovation so that Canada continues to be a leader in window and door technology and style. This means that we can deliver 5-star worth results. When your ideal solution isn't available in our catalogue, our experience also allows us to offer custom solutions. 
We most often work directly with homeowners. However, our 15+ years of experience includes contractors, builders, and professional home flippers. In each case, you can count on our professional staff to offer solutions that meet your vision, budget, and renovation schedule expectations. 
Call today and we will be happy to answer all of your questions and provide you with everything that you need to be comfortable working with our team.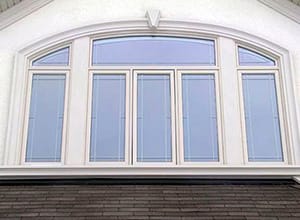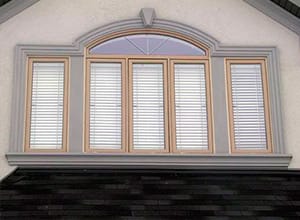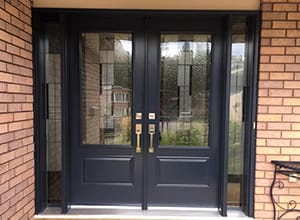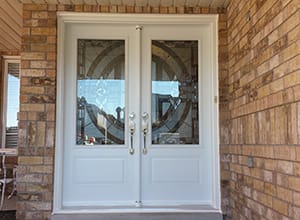 There are many obvious reasons to replace interior and exterior doors. However, there are many reasons that are not so obvious. Pay attention to these more subtle issues and let us know what's going on. As part of our dedication to customer service, we'll be happy to offer an opinion on if it's no big deal, something to keep an eye on, or an urgent matter that needs immediate attention.