Vinyl windows in Mississauga are extremely popular as they are highly durable, extremely modern and extremely energy efficient. They will greatly improve the look and feel of both the interior and exterior of your home. Should you ever decide to sell, your home value will greatly appreciate with our quality production. Following we shall discuss some of the reasons you should chose our products.
Noise Reduction
One of the advantages of windows replacement in Mississauga is that they will prevent noise pollution from entering your home or office. They are designed to reduce noise by approximately 30 decibels. Our professional window and door installation will guarantee that your home is a place of peace, quiet and serenity from the outside world.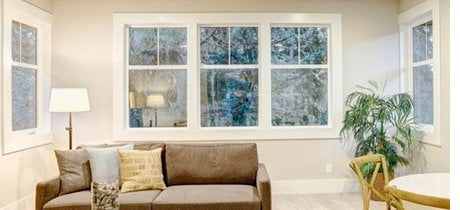 Windows Mississauga Quality Design
One of the main advantages of vinyl windows is that are designed with clean lines and smooth surfaces to provide an overall detailed and extremely attractive appearance. Not only that but we can custom design your doors and windows Mississauga to match your home and your personal taste. They will move the overall curb appeal of your home as well as the interior look and feel.
Energy Efficiency Windows
Our windows are designed to provide excellent insulation for your home year round. They will prevent cold air from entering your home in the winter and heat and humidity from flooding your home in the hot summer months.
Convenient
Our products are designed of the best quality materials and require little cleaning and maintenance. Nor will you have to replace your windows in the winter as they are designed for year round usage. They are also guaranteed for life so you will save thousands of dollars in the long run.
Reliable
Our vinyl window replacements Mississauga are designed of a few basic components that are guaranteed for life and will not require any additional or replacement parts. They will make your home safe and secure and you can call us should you ever have any issues.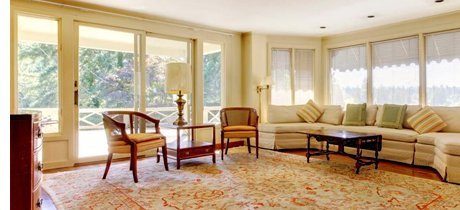 Why Choose Us:
We offer a lifetime warranty
0% financing for those who qualify
Large selection of colors and styles
Custom designs
Free in-home consultation
Excellent prices. We will match our competitors rates
Professional Installation
Outstanding Customer Service
We will dispose of your old windows at no cost to you
When you are ready to replace your Mississauga windows, contact Total Home. Our helpful staff is always willing to assist you with any questions you have regarding your home renovation. Choose from our large selection of windows and doors in Mississauga. We will work together to help you to  improve the quality of your home!
Contact Total Home Windows and Doors
for entire home improvement needs, our highly knowledgeable and friendly staff is always willing to answer your questions. We look forward to doing business with you.
Call: 289-814-2223 | 1-855-209-0762
Windows Mississauga Reviews
TH Windows and Doors
Average rating:
14 reviews
Feb 21, 2019
Windows
Punture in timing in terms of arriving time to get work done with very professional work sklls . Very happy that i used Total home windows and doors for my home..look amazing my beautiful windows from inside and out.
Jan 28, 2019
Window Retrofit
Old windows were removed keeping casings intact. New windows, spray foam and flashing was installed. The house is significantly quieter and the furnace is less active. Workers were polite and clean and paid attention to details. Drop cloths were used everywhere ans all the mess was gone when they left. One also invited me to follow and review the work for specific finishing touches to make sure I was happy.
Nov 21, 2018
Windows
Eddy gave us an honest experience. None of that typical sales pitch the average sales person would provide. He considered our needs and vision and offered us the best possible solutions for us to choose from. He rendered his genuin opinion and thoughts based on past experience and the products offered. The installers were polite and efficient. They actually worked through the rain! Overall Eddy and his team did right by us.
Sep 5, 2018
Front Door Installation
We would certainly recommend Total Home Window and Doors. From Eduard our Sales person to the installers, Mario and his partner (apologize for not getting his name), they were totally professional. Installation was perfect and we are very happy with our new door.

Yvonne & Warren
Jun 20, 2018
New Windows
We changed 20 windows and a patio door in our house, it was a big project! Thank you Eddy for organizing everything perfect! Andrew and his crew did an amazing, clean and professional job!
Apr 12, 2018
Front Door
Got my door installed today and very satisfied with the work. The installers were great, fast and clean.
Oct 10, 2017
All House Brick To Brick Windowes
Very nice job......fast and precise ....very experienced .....no wasting my time. Recommend them for sure
Aug 25, 2017
Windows And Doors
Thank You Windows And Doors For Bringing A New Look And Life To Our House By Changing Windows And Doors. Their Team Was So good And Organized. No Mess Behind, Everything Professionally Done And Looks Amazing. If You Are Planning To Change your Windows And Doors,You Will Not Be Disappointed With Their Life Time Warranty And Very ReasonableCompetitive Price. Thanks Again And God Bless
Jun 28, 2017
Fhoughton
Fast, efficient and high quality work. On time, on budget, the result was as expected! Highly recommend this team
Jun 22, 2017
4 Windows And One Main Door
Very professional and friendly. Work was completed in time. We are very impressed with the quality of the work and product.