Vinyl windows in Mississauga are extremely popular as they are highly durable, extremely modern and extremely energy efficient. They will greatly improve the look and feel of both the interior and exterior of your home. Should you ever decide to sell, your home value will greatly appreciate with our quality production. Following we shall discuss some of the reasons you should chose our products.
Noise Reduction
One of the advantages of windows replacement in Mississauga is that they will prevent noise pollution from entering your home or office. They are designed to reduce noise by approximately 30 decibels. Our professional window and door installation will guarantee that your home is a place of peace, quiet and serenity from the outside world.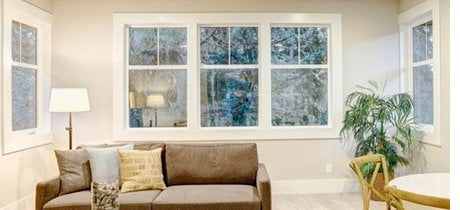 Windows Mississauga Quality Design
One of the main advantages of vinyl windows is that are designed with clean lines and smooth surfaces to provide an overall detailed and extremely attractive appearance. Not only that but we can custom design your doors and windows Mississauga to match your home and your personal taste. They will move the overall curb appeal of your home as well as the interior look and feel.
Energy Efficiency Windows in Mississauga
Our windows are designed to provide excellent insulation for your home year round. They will prevent cold air from entering your home in the winter and heat and humidity from flooding your home in the hot summer months.
Convenient
Our products are designed of the best quality materials and require little cleaning and maintenance. Nor will you have to replace your windows in the winter as they are designed for year round usage. They are also guaranteed for life so you will save thousands of dollars in the long run.
Reliable
Our vinyl window replacements Mississauga the surrounding cities of Whitby, Oakville. are designed of a few basic components that are guaranteed for life and will not require any additional or replacement parts. They will make your home safe and secure and you can call us should you ever have any issues.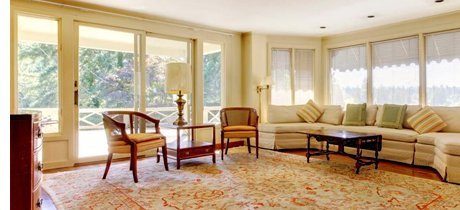 Why Choose Us:
We offer a lifetime warranty
0% financing for those who qualify
Large selection of colors and styles
Custom designs
Free in-home consultation
Excellent prices. We will match our competitors rates
Professional Installation
Outstanding Customer Service
We will dispose of your old windows at no cost to you
When you are ready to replace your Mississauga windows, contact Total Home. Our helpful staff is always willing to assist you with any questions you have regarding your home renovation. Choose from our large selection of windows and doors in Mississauga. We will work together to help you to  improve the quality of your home!
Contact Total Home Windows and Doors
for entire home improvement needs, our highly knowledgeable and friendly staff is always willing to answer your questions. We look forward to doing business with you.
Call: 289-814-2223 | 1-855-209-0762
Windows Mississauga Reviews
We were thrilled with our experience with Toronto Doors and Windows. From start to finish, the staff we dealt with were helpful, honest and upfront about expectations. Price was reasonable, and installation was completed over 2 days with very little disruption in our busy house. (7 windows and new front door).I would highly recommend Toronto Doors and Windows. Thank you! - William Jackson - 2 weeks ago
I did thorough research on window companies near me before deciding on Total Home. Their over the phone service was professional and respectful, while their on the job service was performed well and their productivity remained high. Thank you so much for your assistance. - Gurmin Saltun - 1 month ago
We recently had all our windows and two doors replaced in our home. From the very beginning we felt we had made the right choice with Total Home Windows and Doors and now with the work complete we couldn't be any more thrilled with the result! Customer service, professional installation, product quality are all top notch. - Adea Leka - 1 month ago
Total Home Windows and Doors is the best. Total professionals and they do outstanding work at a very reasonable price. They repaired a rotten casement window and it works like new! If you need to have windows repaired or replaced, Total Home Windows and Doors is the company you can trust to do a fantastic job! - William Thorn - 1 month ago
I couldn't get enough of my newly installed windows from Total Home Windows and Doors. They were perfect for my living room, providing great light and also it is very classy. I love the design. I might purchase another set for my kitchen. I will definitely replace all the old windows in my house now with yours. - Matthias Leon - 1 month ago