TH Windows and Doors Oakville
Phone: 416-661-6666
Toll Free: 1-855-550-0610
Oakville windows and doors customers are always relieved when they call Total Home Windows and Doors. We completely remove the stress by providing customer service and installation that people rave about, and the best products and prices on the market.
Total Home Windows and Doors always delivers an enjoyable, professional experience which explains why we have the best reputation in town.
We know exactly what it takes to install all manner of windows and doors, and take great pleasure in delivering more curb appeal, more comfortable indoor temperatures, and more beautiful living spaces. Call us today and find out why your neighbors are posting all of those great reviews.
Replacement Windows in Oakville
Call Total Home Windows and Doors for window replacement in Oakville. The energy efficient windows that we carry are always top of the line manufacturing, provide many household benefits, and come in almost any style you can imagine. 
Total Home combines the highest quality service, sincere customer service, and the lowest price for windows and doors in Oakville. This approach has led to hundreds of rave online reviews and thousands of satisfied customers over the past 15 years. We service the entire GTA and surrounding areas:  Burlington, Hamilton, and Mississauga.
We have a passion for window replacement in Oakville. We are proud to provide homeowners with the latest technology that keeps your life easy, family secure, home more beautiful, and energy bills low. 
Yes, new windows in Oakville can deliver all of this value. Our team has the experience to deliver the latest styles and unmatched installation quality. You can look forward to staying cool in the summer, warm in the winter, and more natural indoor light all year round. 
Modern window manufacturing and materials means that they are just as energy efficient and built to last a lifetime. We are sure that you will love them.
If you think Total Home Windows and Doors Oakville is the right company for you, fill out our quick form for a free estimate!
Map of
Oakville

Windows and Doors Installations!
A Common Reasons to Replace Windows
The paint is cracked
The frames are warped
There's a noticeable draft when it's windy outside
It's far too easy to hear outside noise
Your cooling and heating bills are higher than they ought to be
You struggle to open and close your windows
These are all signs that your windows are no longer air tight. There's a chance that they can be repaired, which is something that we assess during a free consultation, but usually the better long-term solution is to replace them.
Read More
Windows Replacement Prices
| Window Type | Avg. Price Min | Avg.Price Max |
| --- | --- | --- |
| Bay/Bow | $2500 | $6000 |
| Casement | $390 | $950 |
| Awning window | $390 | $950 |
| Sliding window | $260 | $790 |
| Single hung window | $270 | $850 |
| Window Location | Avg. Price Min | Avg.Price Max |
| --- | --- | --- |
| Kitchen | $350 | $850 |
| Living Room | $1200 | $2500 |
| Bedroom | $450 | $1200 |
| Basement | $250 | $650 |
| Basement Egress | $1500 | $4000 |
7 Big Reasons to Replace Exterior Door
Broken or Damaged Door
Maximize energy efficiency
Give a fresh new vibe
Boost the security
Protecting your health
Accessibility
Less Maintenance
If you desire any of these options, it is time to update the entry of your home with a new exterior door! Total Home licensed and insured team can add security, appeal, and value to your home with a superior front door replacement.
Read More
What makes Total Home Windows and Doors different?
Energy-efficient windows that require zero maintenance to look brand-new regardless of the time passed.
High-quality windows that are custom-designed inland to meet and exceed the requirements of the standard.
30% savings per month in energy bills.
In-house consultation at no cost
Less service calls, less replacement fees, and lower monthly bills all add up to a big improvement
Visual Upgrades:
You would be surprised how drastically new windows can change the appearance of your living space. The right windows will let in more light, make your space look much newer, make your space look bigger, and can even enhance your particular design style.
Curb appeal:
The first thing that a prospective home buyer notices about a house is the overall impression, and windows play a major role in this first impression. New, clean windows make the home looked cared for and secure; two major aspects that home buyers are looking for.
Comfort:
The sound of the furnace kicking in is noticeable. The feeling of a cold draft is noticeable. The feeling of a much warmer space in your house is noticeable. New windows remove these inconvenient things that we've learned to put up with over the years.
Maintenance
Having windows that are easy to clean is nice, but it's much more significant than that. You'll notice a drop in your annual heating and cooling expenses and you'll also be extending the lifespan of your furnace and air conditioner since they won't be kicking on and off so often.
Exterior Doors Oakville
Total Home Windows and Doors understand that you have personal style, and that you want your exterior doors in Oakville to be as unique as your family. That's why we always provide the largest selection of patio doors, fiberglass doors, steel doors, and garden doors, and are always updating our inventory with new designs. 
Whether you are looking for strong doors for security or tons of glass for natural light and beauty, we have every combination of shapes, materials, and hardware than anyone else. We can even custom build your exterior doors in Oakville. Whatever you choose, you can be certain of construction and installation that you can rely on for decades. 
Our team knows exactly the features you are looking for, be it front entrance security or visibility into your back garden, we know how to flawlessly install your doors and hardware, and we know how to do it at the lowest price possible. Low monthly energy bills and outstanding curb appeal are great ways to attract home buyers. So, whether you are trying to save money, update the look of your homes, or get ready for the real estate market, calling Total Home is always a wise choice.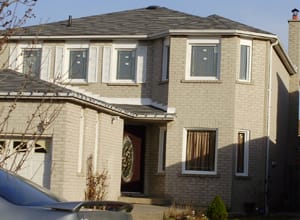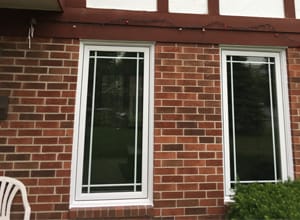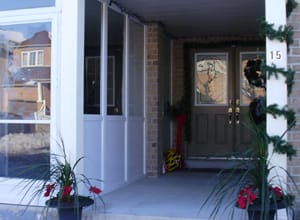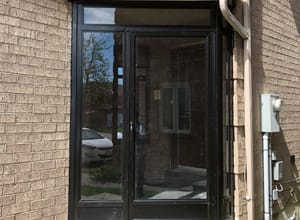 Contact Total Home Windows and Doors for entire home improvement needs, our highly knowledgeable and friendly staff is always willing to answer your questions. We look forward to doing business with you.
Distribution Centre
Book an Appointment
1500 Upper Middle Road West, Unit 237, Oakville, ON, L6M 0C2 Canada
Send Email
Call 416-661-6666