Home renovations will not only improve the look and feel of your home, but they can improve your curb appeal, increase the value of your home and drastically reduce your energy bills!  Quality windows and doors in Burlington Replacement can improve your insulation which will keep your home cooler in the summer and warm during the harsh Canadian winters. You can save up to 30% on your monthly energy bills and thousands over the lifetime of your windows and doors Burlington.
Why You Should Opt For Doors and Windows Replacement in Burlington:
Energy efficiency
Outstanding Insulation
Security
Environmentally Sound
Curb Appeal
Home Value
Little to No Maintenance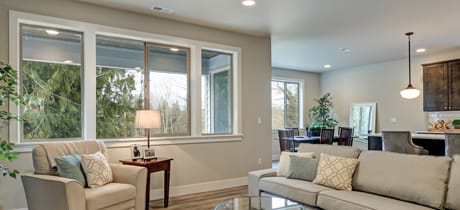 Did you know that older windows may be the cause of lots of issues you are experiencing such as drafts, condensation, high energy bills and air leaks? You probably have never thought about how your older widows are affecting your home, right? Think of all the humidity that can enter through wooden windows that have started to warp or rot, not to mention security and safety issues. Components on your windows such as handles, locks and other parts need to be replaced as well.
We offer a wide selection of items that can not only improve the quality of your home, but can save you a great deal of money on maintenance and repairs, not to mention overall savings on your energy bills. Windows replacement in Burlington are designed with the best materials to date to ensure that your home is safe, secure, energy efficient and eco-friendly.
Whether you are simply looking to improve your home or considering putting your home on the market, our Burlington windows and doors will be one of the best investments you'll ever make. You will regret not cooperating with us before.
At Total Home Windows and Doors, we aim to provide the best products, customer service and rates in the Burlington area. We guarantee that you will not find better rates or products elsewhere. If you happen to find a lower price, we will not only match that price, but we will beat their estimate by at least 5%. As well, all of our doors and windows in Burlington come with a lifetime warranty.
Windows and Doors Replacement Burlington
Why Choose Us?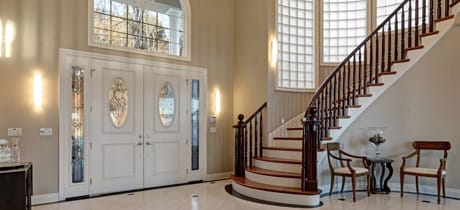 We ensure quality
Maximum energy efficiency
Outstanding expert service and installation
Free estimate and in home consultation
Comprehensive and extensive warranty
When you are ready to for the new Burlington windows and doors, contact us at Total Home Windows and Doors. Our friendly staff will assist you with any questions or concerns regarding your home renovations. We look forward to working with you to make your home more eco-friendly and energy efficient!
Contact Us Total Home Windows and Doors for entire home improvement needs, our highly knowledgeable and friendly staff is always willing to answer your questions. We look forward to doing business with you.
Call: 289-812-0252 | 1-855-217-0866
Windows Burlington Reviews
"Dealt with Total Home Windows and Doors recently on a door and bathroom window install and I really glad I chose them! Sales person was on time courteous, product came as advertised, and the installers were great. Will definitely use again and would recommend to any looking for windows or doors!" - Palmer Goggins - 4 months ago