TH Windows and Doors Niagara Falls
Phone: 416-661-6666
Toll Free: 1-855-550-0610
It's always wise to call Total Home Windows and Doors when you are in the market for replacement windows in Niagara Falls. We go well out of our way to ensure that you get every ounce of value from your new windows.
We carry a wide variety of materials and styles to match every vision, the lowest price available, and a highly revered installation team. This combination empowers Total Home Windows and Doors to prevent unnecessary HVAC repairs, keep your rooms at a consistent temperature, raise your curb appeal value, and beautify your entire home.
Providing these benefits to you and your family is a privilege we appreciate.
Replacement Windows in Niagara Falls
Choose Total Home Windows and Doors for the most energy efficient, durable, fashionable windows and doors in Niagara Falls. We supply the GTA and surrounding areas – Hamilton, Kitchener and Burlington – with the highest quality products at very competitive prices. We also provide the highest level of installation expertise and customer service.
Put this all together and you have the most stress-free window replacement in Niagara Falls possible. This simple act will refresh your home's aesthetics, get rid of those pesky drafts and heavy energy bills, and provide your family with rooms they will feel more comfortable in. 
Total Home carries a wide range of vintage and modern window styles in many materials, colors, and styles. We have a variety of shapes and sizes for every room in the house. Vinyl windows in particular bring you high affordability, ease of installation , and construction that will remain reliable for years. This dedication means that your new windows will continue to look brand new while staying easy to clean and operate. This incredibly cost-effective solution offers the ideal insulation from UV rays, drafts, and outdoor noise for many homeowners.
Call for your Free Consultation today to learn about more benefits of vinyl windows replacement for your home.
Map of
Niagara Falls

Windows and Doors Installations!
A Common Reasons to Replace Windows
The paint is cracked
The frames are warped
There's a noticeable draft when it's windy outside
It's far too easy to hear outside noise
Your cooling and heating bills are higher than they ought to be
You struggle to open and close your windows
These are all signs that your windows are no longer air tight. There's a chance that they can be repaired, which is something that we assess during a free consultation, but usually the better long-term solution is to replace them.
Read More
Windows Replacement Prices
| Window Type | Avg. Price Min | Avg.Price Max |
| --- | --- | --- |
| Bay/Bow | $2500 | $6000 |
| Casement | $390 | $950 |
| Awning window | $390 | $950 |
| Sliding window | $260 | $790 |
| Single hung window | $270 | $850 |
| Window Location | Avg. Price Min | Avg.Price Max |
| --- | --- | --- |
| Kitchen | $350 | $850 |
| Living Room | $1200 | $2500 |
| Bedroom | $450 | $1200 |
| Basement | $250 | $650 |
| Basement Egress | $1500 | $4000 |
7 Big Reasons to Replace Exterior Door
Broken or Damaged Door
Maximize energy efficiency
Give a fresh new vibe
Boost the security
Protecting your health
Accessibility
Less Maintenance
If you desire any of these options, it is time to update the entry of your home with a new exterior door! Total Home licensed and insured team can add security, appeal, and value to your home with a superior front door replacement.
Read More
What makes Total Home Windows and Doors different?
Energy-efficient windows that require zero maintenance to look brand-new regardless of the time passed.
High-quality windows that are custom-designed inland to meet and exceed the requirements of the standard.
30% savings per month in energy bills.
In-house consultation at no cost
Less service calls, less replacement fees, and lower monthly bills all add up to a big improvement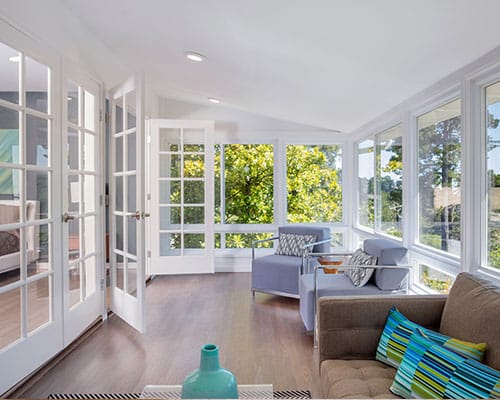 Visual Upgrades:
You would be surprised how drastically new windows can change the appearance of your living space. The right windows will let in more light, make your space look much newer, make your space look bigger, and can even enhance your particular design style.
Curb appeal:
The first thing that a prospective home buyer notices about a house is the overall impression, and windows play a major role in this first impression. New, clean windows make the home looked cared for and secure; two major aspects that home buyers are looking for.
Comfort:
The sound of the furnace kicking in is noticeable. The feeling of a cold draft is noticeable. The feeling of a much warmer space in your house is noticeable. New windows remove these inconvenient things that we've learned to put up with over the years.
Maintenance
Having windows that are easy to clean is nice, but it's much more significant than that. You'll notice a drop in your annual heating and cooling expenses and you'll also be extending the lifespan of your furnace and air conditioner since they won't be kicking on and off so often.
Exterior Doors Niagara Falls
Total Home Windows and Doors carries exterior doors in Niagara Falls for every design style that you can imagine. Whether your goal is to enhance the look of your home, maximize your home's security, or simply get rid of your existing sticky, drafty door, we have the solution for you.
With our team, you can find garden doors, steel doors, fiberglass doors, and patio doors of all shapes, colors, finishes, and sizes. You can count on speedy delivery, top notch quality materials, immaculate installation, and friendly customer service. 
You can also count on the most stylish exterior doors. Choose from a wide assortment of decorative glass, hardware and accessories, color and finishes, sidelites, and innovative security features. 
Niagara Falls  weather is hot and humid in the summer, and cold and icy in the winter. This combination can easily warp your doors and frames, making them a pain to deal with. Today's superior manufacturing will make that an issue of the past.
Look good, maximize your family's security, and cut down on monthly energy bills with energy efficient doors from Total Home. Call for your Free Consultation today and discover the difference that over 15 years of our experience and dozens of 5-star reviews can make.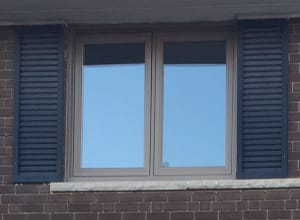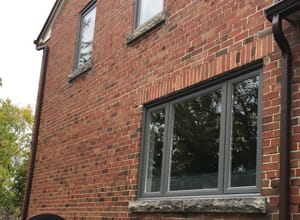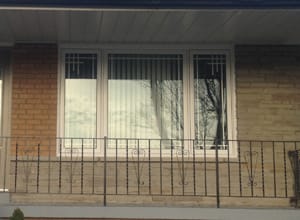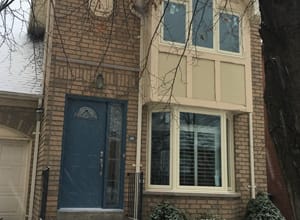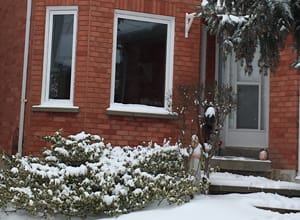 Contact Total Home Windows and Doors for entire home improvement needs, our highly knowledgeable and friendly staff is always willing to answer your questions. We look forward to doing business with you.