Professional help for your home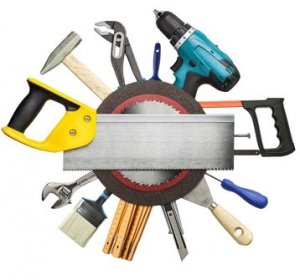 Would you like to seek professional help for home renovation Well, this is a very simple question but if you don't be thinking about it – you might not get suitable options. People tend to install their vinyl windows and fiber glass doors by themselves, as they term taking professional installation as an added expenditure to the budget of the installation. Is it really an added expense? The answer is no because most of the people fail to install windows and doors by themselves properly. Some people could not arrange proper tools for the installation.
Give it a thought what would have happened if you had fallen off the tall ladder while installing those high windows. Do you really check your insurance before window installation? Before installing window by yourself think what you know about framing, load bearing walls and building codes when you enlarge the opening for a wider window? Who do you will be liable for incorrect measurements or damage to the product which happens due to the inexperience and carelessness?
You can fix the window and exterior doors and save a few bucks and at first, it might be seen a cheap option. OK, let's believe that the windows and doors are fixed properly but what if any problem shown up in 5 years. Reasons could be leakage of water in the wall which went unnoticed and forms a lot. Self-installation does not include any guarantee or warranty. So your installation job was never completed. A complete job work is an installation-as well as its maintenance.
We have shown light and made you identify a few differences between self-installation and professional approach. Professional installers have full knowledge of the product; they are well trained and are experienced d in their job, with the help of this they ensure any kind of troubleshooting and related problem is solved during the process of installation. They know very well how water is shed from the wall, how drip caps, sill pans, and flashings work to prevent water ingress. Professionals are covered with liability and health insurance. They have proper tools regarding their job work. The company adheres to Work Safe guidelines and the warranties provide you with assured, hassle free and safe installation which will protect the safety of your home.
Professionals study and identify plumbing and electrical locations before digging into the wall. They also take care of your expensive window coverings, drapes, carpets and hardwood and cover them with drop sheets. They have the know-how of installation of your windows and doors and ensure that you enjoy the best performance that enhances the life of the product, which in turn increases the beauty and life of your home.
We do not say that no one can install a window or a door better than a professional. But we strongly recommend you to consider the potential for disaster a poor installation could lead to. It would be a really costly affair.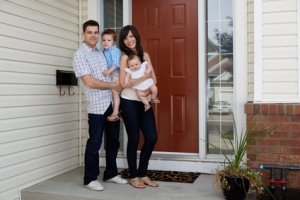 A professionally installed window by a renowned company is a type of insurance itself that has many benefits. Peace of mind and level of satisfaction is rated as a very highly important factor.
If you are thinking of upgrading your windows and doors, please talk to our representative for a reasonably priced quote and discuss the value of professional assistance in installation. Our representative will explain you the warranty, the trust, and our expertise.