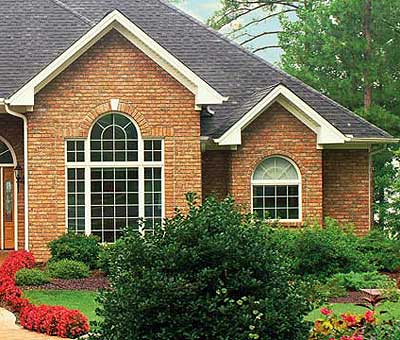 Concord may be a small community, but it has a lot of potential thanks to its proximity to Toronto and its home in Vaughan. Buying and improving real estate in the area can prove to be a very wise investment in Concord. Making simple upgrades, like replacing your windows in Concord, can have a huge impact on the value of the home by updating its look and improving its energy efficiency. Total Home Windows and Doors provides what you need to make the changes you want on a budget.
Windows replacement Concord
We have a large selection of windows in all types of styles and designs. You can create a more open look for your home, add some rustic charm, or imbue some luxury into the design — all with your choice of windows.
Of course, our vinyl windows can also help you to improve the energy efficiency of your home, as well. Thanks to the superior materials and construction of these windows, you'll experience fewer shifts in temperature inside your home, and your heating and cooling system won't have to work as hard. You'll notice a big drop in your energy expenses each month, and that will translate into huge savings over the years. You'll end up saving far more than the windows cost you to buy.
In addition to offering regular sales and specials, we also maintain some of the lowest prices for replacement windows in Concord. If you are able to find a lower price, just bring us the estimate, and we'll beat it.
Total Home Windows and Doors strives to be the best windows company in Concordand the surrounding cities of Mississauga, Bradford,  Georgina. Check out our superior selection, our low prices and our dependable service and learn why we have earned that reputation.
All of our products are fully guaranteed, with an industry leading warranty.