High Quality, Stylish Toronto & GTA Windows and Doors.
GTA Windows and Doors
2100 Bloor Str. West Suite 250
Toronto, ON M6S 5A5 Canada
Phone: 647-360-9015
Toll Free: 1-855-550-0610
If you are a GTA resident looking to purchase high-quality exterior doors and windows for your home, your quest has ended! We offer the widest range of superior standard windows and doors GTA residents can ever imagine. Our professional and highly trained staff can handle everything from inquires to quotes to top-notch installation.
See our Map of Toronto & GTA Windows and Doors Installations!
Why Our Toronto & GTA Windows and Doors Are Superior
Are you looking for to replace your GTA windows and doors and  save on your cooling and heating costs? We offer high-efficiency windows and doors  that can dramatically reduce your yearly energy costs. We are all aware of the harsh areas in the GTA, so it is beneficial to install energy-efficient windows that will make both you and your wallet happy!
We offer everything from casements to awnings and more and we manufacture most models. Our windows are designed with a wide range of features and we carry Low-E Glass as well as a beautiful assortment of designer windows, below are some other reasons why you should purchase our vinyl replacement windows:
● Improve curb appeal and home value:
● Dramatically reduce energy costs with ENERGYSTAR® rated products
● Little to no maintenance (they do not need to be repainted)
● Peace of mind from better home security
● Decreased noise pollution
● 100% pure virgin UPVC to provide fading and damage from extreme weather conditions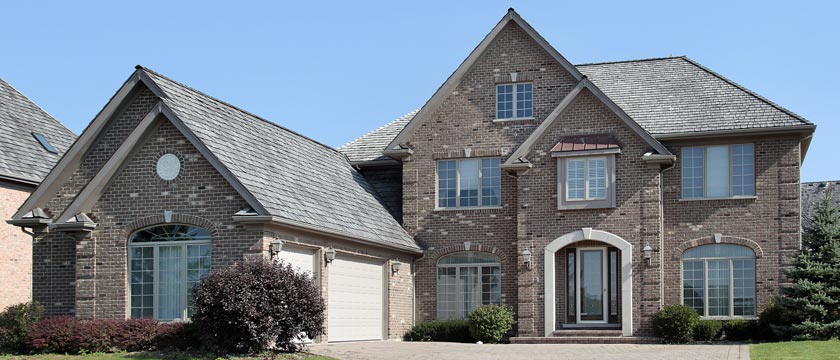 Why Our Toronto & GTA Windows and Doors Are The Best Option
We offer a wide selection of quality, high-security and energy efficient doors. Whether you are looking for a standard storm door, a fancy French door, sliding glass doors or a high-security exterior door, we promise to install the finest doors available. If you are looking for extra security for peace of mind, we also carry a vast assortment of hardware such as electronic deadbolts.
Our clients speak very highly of our customer dedication and loyalty, as well as our superb customer service and high quality products. We guarantee that our work is hand-inspected before leaving our manufacturing facility. We also offer a limited lifetime warranty with all of our products and guarantee professional and high-quality installation. We want to do everything we can to keep our customers satisfied. The last thing we want is a negative review due to an error on our end. Your safety and satisfaction are our number one goal. We want you to tell everyone you know that we have the best windows and doors GTA homeowners have ever had seen! We stand behind our work and we offer free estimates as well so why not call us for your entire window and door replacement needs?
Contact Total Home Windows and Doors
for entire home improvement needs, our highly knowledgeable and friendly staff is always willing to answer your questions. We look forward to doing business with you.
Call: 647-360-9015 | 1-855-550-0610
Average rating:
8 reviews
Oct 14, 2017
Replace Windows And Patio Door
Just recently, I had a large number of windows and a patio door replaced at my house by Total Windows And Doors.From my first meeting with Eddy Reznik ( the Total Windows And Doors representative ), I was impressed with his expertise and professionalism. Eddy was also very easy to deal with and was very prompt returning my calls and communications. He was always willing to answer all my questions and to address any of my concerns.He also took the time to show me his company's windows and doors on display at company's Production Centre. I found the windows and doors to be of high quality and that the installed price that Eddy quoted was very reasonable.The installers Andrew and Vasili were also terrific. They were friendly, punctual, efficient, and neat. They did a wonderful job and also took the time to explain how to properly operate, clean, and maintain the new patio door and windows.I would highly recommend Total Home Windows And Doors to anyone who needs to replace their doors or windows. Thanks Eddy, Andrew, and Vasili!
Sep 1, 2017
Window And Doors
Did a complete (10 windows) install and both front and side door replacement. The windows and doors totally transformed the house. The install was done efficiently and quickly(1day for everything). Great job. Thx.
Aug 21, 2017
Windows Replacement
Very fast , clean and professional. We are very satisfied with the work they have done.
Aug 19, 2017
New Windows And Doors
They were fast, courteous and did excellent work. We were very impressed with their quick clean up also.
Aug 1, 2017
5 Windows, 2 Doors & A Sliding Glass Door
The quality of the products is excellent. The crew arrived at 9:30am and did not leave until 10pm when the job was finished. They were professional, courteous, polite & very hard working. I would highly recommended Vitali & his crew.
Jul 27, 2017
Window Replacement
We have got the best deal: the best prices, credit for 5 years and High Quality of windows, service and timing. I would recommend this company "Total Home Wind" to everybody!
Jul 17, 2017
Replace 4 Windows
Much appreciated the process of replacement of 3 large and 1 small ground floor windows. Edyy Reznik provided professional advice and Vitaly and crew provided prompt and professional install in scheduled amount of time 5 weeks turnaround from signing to completion.
Jul 1, 2013
Entrance Door
Total Home Windows &Doors replace the entrance door and frosty glasses on a number of windows at my home on a timely professional way.I strongly recommend this company for all your windows and doors projects.